Amanda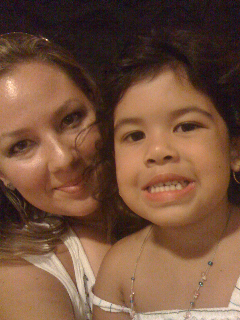 Aloha! My name is Amanda, I am a registered nurse who worked as a nanny while putting myself through nursing school. I enjoyed it so much I want to watch children as my schedule permits. My experience is primarily with newborns however I am comfortable with all ages. I am CPR, first aid licensed and completed 10 weeks of classroom and clinical experience in the pediatric field. I look forward to working with you and your ohana.
Meg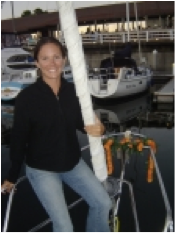 I love being around children and watching them explore the world around them. Coming from a teaching background, I set up a safe environment where a child can be happy while learning something new. Since I was little I have shown an interest in children and started babysitting at age 12 and then taught swimming lessons every summer when I turned 16. When I went for my undergrad I majored in Special Education, Elementary Education and took many child development classes. With that background I have been teaching Special Education at the elementary level for 9 years now. In 2007 I graduated from UH with a Masters in Education. I also enjoy a variety of sports such as running, sailing, hiking, surfing, and some yoga. I always encourage children to have a healthy lifestyle and get outside and get physically active in their everyday life because I feel that it is important in a child's physical and emotional development. As a babysitter and a teacher I feel that the communication and expectations between the parents and the babysitter are open. I am a sitter that can be trusted to follow through with the parents'rules and schedule of events.
Danielle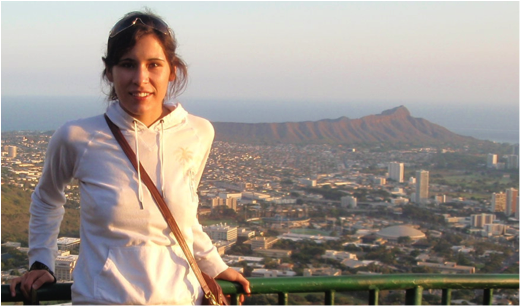 Aloha! My name is Danielle! I reside on Oahu and attend Western Governor's University, an online college. I have 1 year of teaching experience, 10+ years of general child care experience, and excellent references. I am a nonsmoker and have my own, reliable transportation. I am a high energy person who is passionate about living life to the fullest and positively affecting everyone I interact with, children especially! I am from a small community and know how important it is to be a positive, influential role model to children. I believe that children are our future and how we treat them and what we teach them about life and the importance of education directly affects their quality of life and their ability to become positive, effective leaders. My child care philosophy is: all children deserve to receive attention, love, and care. I am happy to say that there isnt anything I love more than to provide children with it! I love children of all ages. I enjoy fostering a safe environment in which children feel comfortable to learn, have fun, and grow. I am ecstatic to be able to interact with children as a part of my job! When I go to work providing professional child care, I look forward to making a positive impact on the children and sharing their experiences as they learn and grow!
Kalei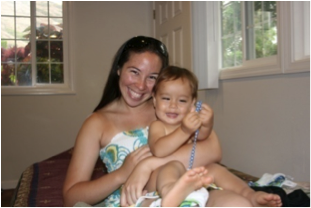 Aloha, my name is Kalei, I'm 26 years old. I have a B.A. in Child Development, have over 12+ yeas of childcare experience, and love kids! I have experience with children newborns - 14 years old. I also have a great deal of experience with preemies, multiples, and baby nurse care and assistance. I love to travel, dance hula, take pictures, and love the water.
Marissa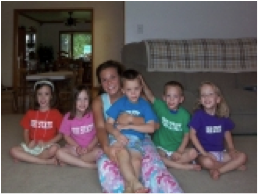 Keiki Sitters has played an essential role in helping to connect me with wonderful, loving families that need care for their children. I received my bachelors from The Ohio State University where I double majored in education and child development. I am currently a 23-year old graduate student at the University of Hawaii, completing my masters in elementary education. My passion is working with children and I am now serving as a student teacher at a Honolulu elementary school. I have been babysitting since the age of 12, four of those years for quintuplets. Keiki Sitters has been a great outlet to pair me with responsible families that need extra help with their little ones. Thank You Keiki Sitters!
Jill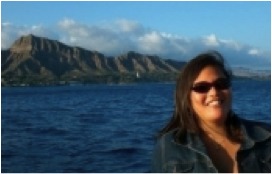 Hello! My name is Jill and I'm 28 years old. Aside from my ample experience with Aloha Sitters & Keiki Sitters, I have consistently worked with young children for most of my life. Since I was in junior high school I have continuously engaged in volunteer work in early start programs (children ages birth to three), pre-school and elementary school classes primarily with severely disabled children. In college, while I was working on my BA in Psychology (I graduated Magna Cum Laude from Hawaii Pacific University in 2004), I worked as a summer school teacher also with disabled children. Additionally, as the youngest in my family, I have ample experience caring for my nieces & nephews who currently range in age from 2 to 12 years old.
Kathy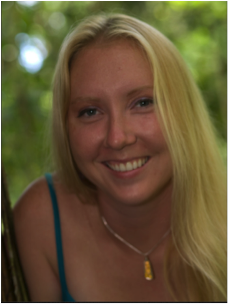 Aloha, my name is Kathy. I am 24 years old and am currently working towards my bachelors in Accounting, although I'm seriously considering changing my major to Early Childhood Development. I have a lot of fun, creative energy and will keep your children safe while entertained. With 9 years experience, I love children of all ages. Infants are super cute and I enjoy cuddling them. Toddlers love to laugh, dance, sing, play and so do I! So we get along great. Older children like to explore by building sand castles, doing crafts, blowing bubbles and popping them and balloon twisting. All of which I enjoy as well! Whatever the age of your child, I assure you, in my care they will have a great time
Renee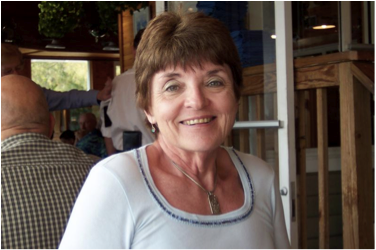 Aloha, My name is Renee but your keiki can call me Auntie. I'm a Foster Mom now for 16 years so I hold current certification on F.B.I. Clearance, 1st. Aid, C.P.R., flu/pneumonia shots and chest x-ray. I'm a "VERY ACTIVE SITTER" and bring lots of toys, puzzles, arts/crafts, games and do a magic light show as the topping on the cake. I raised my two children without a T.V. so while I'm caring for your child your T.V. is "broken"! I love it when I find out in advance the age and gender of the children I'll be watching so I can bring fun books, card games or whatever is appropriate for them. Looking forward to hearing from you so you can enjoy your time away from your children with not a worry in the world about them being lovingly cared for.
Christina Hoe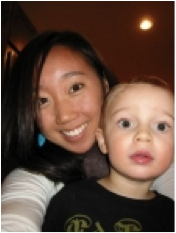 Aloha, my name is Tesla Teitge, and I am 23 years old. I have been a babysitter/nanny since the age of about 12. Four friends and myself, created a Babysitters Club, where we babysat for local families (in Sun Valley, Idaho) and would hold fun kids camps during the summers. Our starting babysitting rate was $1/hr and I think climbed to $5/hr with time (and then sometimes split between two sitters, what a deal!). Since then, I have gained more experience and unfortunately do not offer this very discounted rate. Ever since the rise and fall of our Babysitters Club I have continued to babysit and still love it just the same. I have worked for various babysitting agencies, Kauai, Sun Valley, and here on Oahu. In addition to the agency work, I have always worked with local families who I babysit or nanny for on the side. I am currently attending UH Manoa Nursing Program and am in my final stretch to becoming an RN. I am CPR/First Aide certified and have recently completed my student nurse clinical rotations on the Pediatric and Labor and Delivery floors. I also have 2 years of patient care experience on other units. I am very excited to continue my life's passion of care.
Aubrey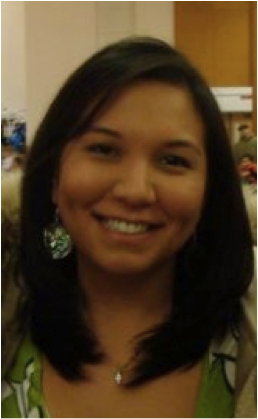 Aloha! My name is Aubrey and I am a 30 year old Alaska Native enjoying the beautiful weather & culture Hawai'i has to offer! As an oldest child with two younger brothers as well as a large extended family I have experience with children of all ages. Although I am comfortable with all children, I have ample experience with and therefore feel my greatest strength is caring for children ages 0-6. My jobs have varied from Childcare at a church and a gym, to supervising youth conferences, to being an assistant preschool teacher, and most recently enjoyed being a full time Professional Nanny for 5 years for a set of boy/girl twins. I have traveled around the USA & even to Europe with this family, so am very familiar with the hotel experience & what to expect from children on holiday! I graduated from Stanford University with a Bachelors in Psychology & Human Biology. I plan on pursuing a Masters in Early Childhood Education in the fall while working as a Preschool Teacher. Teaching children through play is one of my passions, so I am always looking for teachable moments. I am patient & kind, and love to laugh. I will keep your children safe while you are out, or look forward to assisting you with any excursions planned to explore the beautiful island of O'ahu! I look forward to meeting your family soon!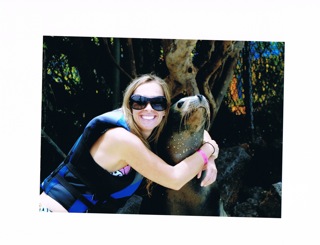 Aloha, If you are looking for a responsible, fun, and knowledgeable person to play with and watch your children, I am the right sitter for you! I love children and have been babysitting for over 15 years. I have a Bachelor's degree in Education, and have been working as a classroom teacher for 7 years now. I also have taught swim lessons and coached a cheerleading squad. I spend my free time reading, hiking, and diving. I know the island very well and always find something fun to do! I am certified in CPR and First aid and have 3 PADI dive certifications.
Serena Kaldi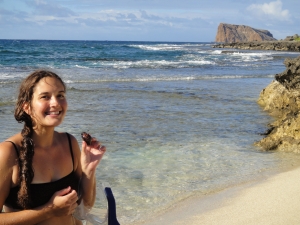 Aloha! My name is Serena and I was born and raised in Kaneohe on the island of O'ahu. I recently received my BA in Environmental Studies from UH Manoa and am looking at a future career in Environmental Education to help nourish our keikis (children's) minds about the importance of our aina (land). I love anything to do with the outdoors, traveling, cooking with local food, and gardening. I have been working with children from ages newborn to 14 years since 2006 in schools, after-school programs, and as a nanny/babysitter. At times I have worked with groups of 30+ kids on my own, so I am confident in my ability to manage multiple children in a fun, engaging and responsible way! I have also watched kids from overnight to over a week and am confident in my ability to provide excellent 24hr care (Im also a great cook and excellent bedtime story reader). I am very responsible, loving, creative and fun! I am CPR/First Aid certified and have a valid drivers license. I look forward to meeting you!
Kate Hooven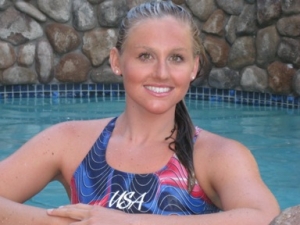 Aloha! I am 26 years old and attend the University of Hawai at Manoa, pursuing a Bachelors degree in Apparel Product Design and Merchandising. I love kids and like to encourage creativity and stimulating activities other than sitting them infront of a TV. Before moving to Hawaii, I had trained for 12 years as an elite synchronized swimmer. In 2008, I had the honor of representing my country as team captain of the US Olympic Synchronized Swimming Team. Through out my career, I have taught swim lessons for ages 8 months – 70 years old. In addition the priceless skills I learned from competitive athletics, I have been certified in CPR/First Aid, conflict management and have 10 years of babysitting/nanny experience. As a child, I grew up abroad (speak German) and am very comfortable with different cultures.
Maleah Duncan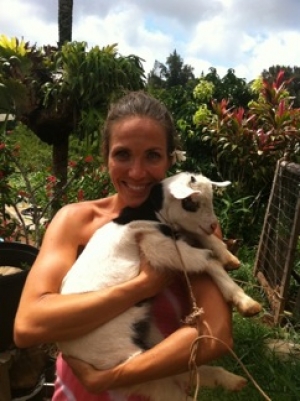 Alooooooha! My name is Maleah, I am 33 years old. I live on the north shore of Oahu and I am an avid surfer. I am very involved in our community and love the outdoor life. I have taught kids surfing for five years in a row at Summer Camp. I have been both a full time and part time nanny for children ages newborn to 14 years old. I am here at your service with a big smile and a lot of energy if needed!Alooooooha! My name is Maleah, I am 33 years old. I live on the north shore of Oahu and I am an avid surfer. I am very involved in our community and love the outdoor life. I have taught kids surfing for five years in a row at Summer Camp. I have been both a full time and part time nanny for children ages newborn to 14 years old. I am here at your service with a big smile and a lot of energy if needed!
Lindsey Clark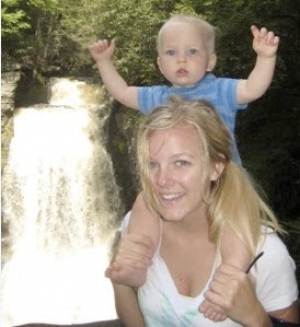 Aloha!! My name is Lindsey. I''m 23 years old and I''m number 8 of 11 kids!! I have 13 nephews and 2 nieces! I have lended a helping hand in raising my younger siblings and nieces and nephews. It takes a village to raise a child and I''m happy to take on the role of fun and caring "Auntie" Lindsey. My main focus with children is having creative fun, and teaching them something new but most importantly making sure they are safe! I am CPR and First Aid certified. I was a live in nanny for a 3 year old boy in Turkey! I have also had the pleasure of being a full time nanny for 2 other families in New Jersey. I had a great experience when I taught pre-school in Utah for 2 years. I have my Bachelors in Psychology from Utah Valley University. I hope to get my Masters in Psychology and one day be a youth Psychiatrist.
Taressa Ishimi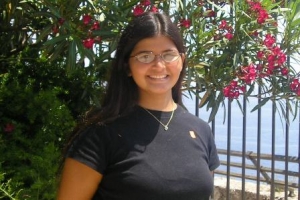 My name is Taressa, I am 24 years old and am working towards my degree in The Classics (Ancient Greek & Latin). I have 10 years of experience caring for children ranging from 6 months thru 12 years of age. I have experience with bathing babies, changing diapers, making bottles, and preparing meals. For older children, I love to stay active and explore the island. I will provide a variety of activities from arts and crafts to trips to the park or aquarium. In addition I am happy to help with some light housekeeping. In my spare time I enjoy a variety of hobbies including photography, cooking, soccer, studying Spanish & French. I will be looking forward to meeting your family!
Megan Ching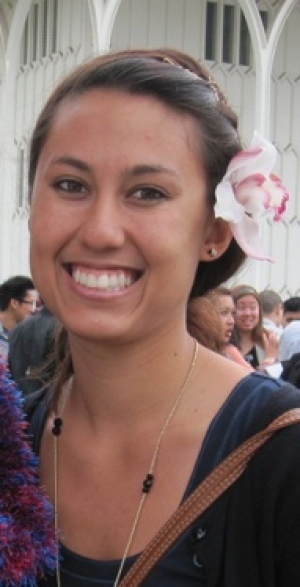 Aloha! My name is Megan and I am 22 years old! I was born and raised here on Oahu, and I am currently attending the University of Hawaii as an Undergraduate student in Elementary Education. I started my childcare experience during high school as a teacher's assistant for Afterschool Care. My experiences with children continued in college at Loyola Marymount University in California, where I worked for two years in their Child Center with infants. And as a continuation now that I am back home at UH, I have been working with elementary students in the public and private school systems for the past two years. My love for children has continuously grown over the years, which has not only led me to my career choice but has also allowed me to understand how important it is for them to be in a loving and stable environment. My personality, beliefs, and knowledge of childcare have been shaped from having a loving family, formal education, and lots of life adventures which have made me who I am today.
Tara Zirker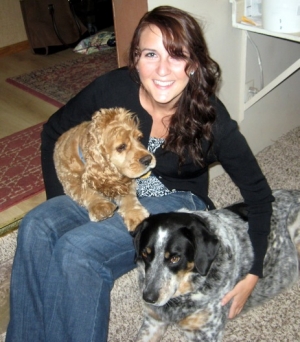 Aloha, my name is Tara Zirker. I am 28-years-old and am a Master''s student studying Sustainable Development at Hawaii Pacific University. This means, among other things, that I understand that parents need a break here and there in order to sustain their busy lives. I''m here to help. I''m very patient, caring, and responsible. I love kids of all ages. I was a nanny for two children (ages two and four at the time), and spent a lot of time during my teenage and college years babysitting. Hawaii is my favorite place, I am very active and always have an idea of something fun to do-whether it be playing at the beach or making fun crafts. I look forward to meeting your family!
Leane Darling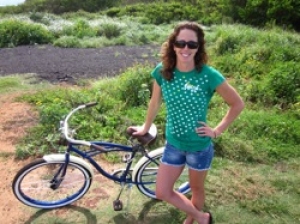 My name is Leane Darling. I am a 26 year old Graduate Student at UH Manoa studying Spanish Literature. I have a BA in Business from SMU in Dallas, TX. I have been doing child care for over 8 years. I speak Spanish fluently. I love to work with children of all ages. I am CPR and First Aid Certified. I am also a swim/surf instructor. I swam competitively in college and surf/paddle in various competitions locally here on Oahu. I love to be active with kids and keep them engaged so that any parent will feel safe and happy while they are away from.
Bette Vargas
I am a semi-retired Child and Family Therapist with many years of experience working with children. I am fluent in both Spanish and English. I am the mother of three wonderful daughters who blessed me with two precious grandchildren each. I now enjoy much of my time watching my six grandchildren grow and my part-time job as a child caregiver. I am the person you can trust to care for your children and to make their time away from you a fun and fruitful experience. Above is a picture of one of my daughters with her two daughters and I. I am looking forward to hear from you.
Debbie Murto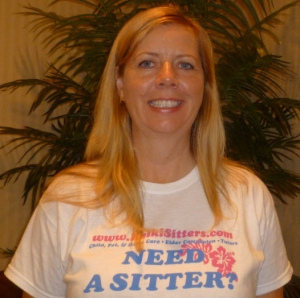 Aloha, my name is Debbie. I started babysitting at the age of 13 and have been interacting and providing childcare since. My experience includes 10+ years as a medical assistant working in a hospital with both newborns in pediatrics and children with behavioral health issues (depression, bipolar, eating disorders, schizophrenia). In addition I worked as a nursery room attendant and was an assistant Girl Scout leader. It is my goal to provide a fun and safe time for your children. It''s their vacation too! I am conscientious and truly love entertaining and educating children of all ages. I have a large bag of activities and crafts that I bring with me. And of course I am CPR/First Aid certified and have TB clearance. I look forward to meeting you and your family.
Alexis Zoder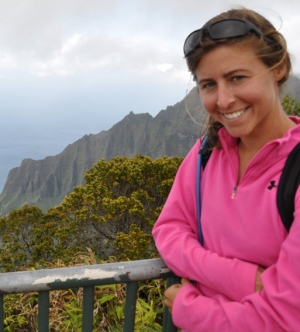 Aloha! My name is Alexis. I am 27 years old and have a Bachelor of Science in Physical Education (K-12) from the State University of New York at Cortland. I currently teach various grade levels and subjects through Kelly Services Educational Staffing at many private schools in Hawaii. I have taught Summer Sports (grades 4, 5, and 6) at Punahou School and substitute teach there now. I am also CPR and First Aid Certified. I am currently a director for the organization HAHPERD (Hawaii Association for Health, Physical Education, Recreation, and Dance) and just recently directed the event Children and Youth Day 2011. I am passionate about teaching children to be healthy, active- lifelong learners. I have been babysitting since age 13 and enjoy working with children of all ages. I can ensure that your child/children will be in a caring, fun, and safe environment with me.
Malama Johnson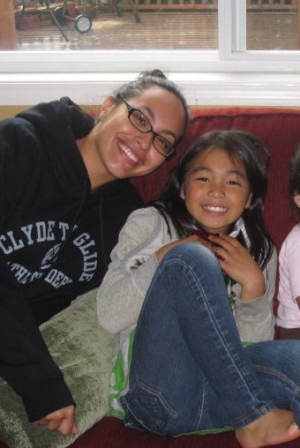 Aloha. My name is Malama. I grew up on the tiny island of Saipan. I have resided on the island of Oahu for the past 8 years. I have a Bachelor''''s degree in Sociology from Hawaii Pacific University and am currently working on my Master''''s degree in Counseling Psychology from Chaminade University. I love children and hope to become a School Counselor upon graduating. I previously worked at a preschool and have 10 years of babysitting experience. I strongly believe that children can teach adults just as much as we can teach them. I enjoy reading, cooking/baking, and listening to music. I am patient, kind, and appreciate a good laugh. I am looking forward to meeting your family.
Parent Testimonial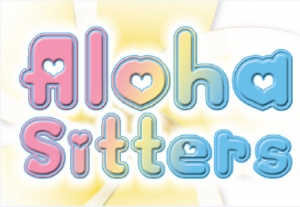 I would just like to take this opportunity to say how happy we were with Malama. It takes talent to keep 3 kids under six safe and happy! We organized for her to take the kids to the hotel restaurant for dinner every night and for an ice cream after, and they loved it. She also thought to bring everything to make leis with them one night which they loved and to bring books and bubbles on other nights. Such a calm and lovely person. Our kids were so exhausted from endless hours at the pool that they were asleep quite early ...and she did a great job at winding them down after a fun activity. We were very touched when she said that our kids were a joy and that she enjoyed minding them. If there is a more formal way we can give a positive review - please let me know. We would not hesitate at all to recommend to friends and will definitely look to rebook on our return. Kind regards Kathleen & Bill
Lilian Arteaga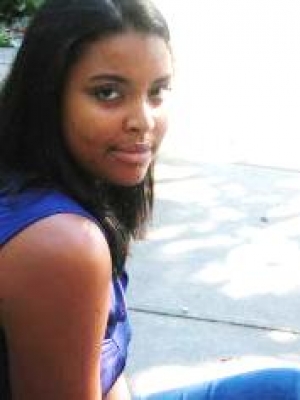 Aloha, my name is Lilian Arteaga and I am 27 years old. I have a dual degree in Psychology and Sociology as well as a Minor in Communication Arts. My degrees led me to a career in Social Work as I greatly enjoy working with children and their families. I am CPR/First Aid Certified and have experience with preemies and children ages 0-late teens. Over the years I matured from a young bubbly teenage sitter to an enthusiastic camp counselor and drama teacher throughout my college years. I enjoy outdoor activities, painting, drawing, reading, swimming, etc. I am full of energy and love creative, imaginative play. I look forward to being a safe, responsible playmate for your children. Mahalo and I look forward to seeing you soon!
Lily Williams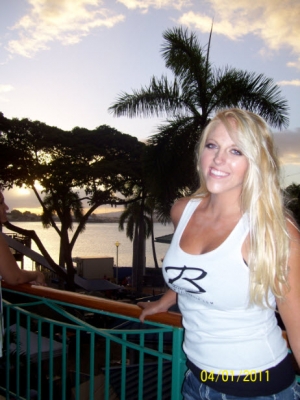 Aloha!! My name is Lily Williams. I am 20 years old. I am currently attending The University of Hawaii at Manoa and I am majoring in communications and Marine Science. My career goal is to work at an aquarium overseeing the marketing department. I absolutely love the water! I enjoy snorkeling and revealing the oceans many treasures with the children that I babysit. I have worked as a lifeguard for 3 years at the community pool. My responsibilities are to supervise the swimmers and administer the swim test for children we wish to cross over to the deep end of the pool. Having a large family, I have been around children all my life. I''m the 2nd oldest of 5 siblings. I currently work as a reading tutor 20 hours a week at Kuhio Elementary School and also work 4 hours a week with mentally handicap preschoolers. I have lots of energy and creative crafts and activities to keep the children entertained. Welcome to Hawaii, I will be looking forward to meeting your family!
Parent Testimonial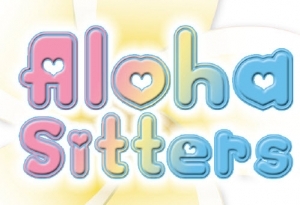 Hi Kathy, I just wanted to thank you for organizing Malama for us. She was lovely and the children really enjoyed being with her. We would certainly recommend your service to our friends. We hope to come back to Honolulu again. Thanks again. Regards Kerry
Parent Testimonial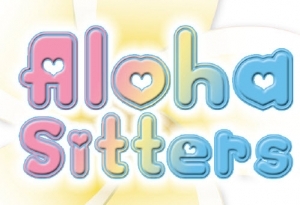 We recently visited the island of Oahu and were staying at the Royal Hawaiian Kate Hooven was our sitter,we found her personality very endearing and very warm. Not only did our Daughter warm up to her she loved her company. Kate also helped us in snorkeling in the morning when we went to Haunauma Bay and looked after our daughter in the evening when we wanted to do some bar hopping. She is surely an asset to your company and we loved every bit of her!!!she is an awesome Nanny!!! Thank you so much. We highly recommend your services!!! We will definitely hire your services the next time we visit!- Mr & Mrs. Jaine
Whitney Manis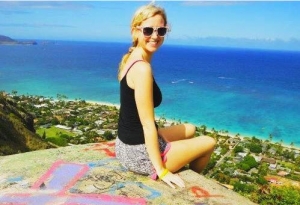 I''m currently a college student working towards a Multimedia degree. I enjoy using my creativity to film anything from short documentaries to music videos. I have been a long term sitter for various families, and been babysitting in general since I was 15 years of age. I have the most amount of experience caring for children ages 2years to 12years. I have also worked at many one week "kids camps". My responsibility as a camp counselor is to teach the children different sports such as golf, swimming, tennis and cheerleading (I was a cheerleader in high school). I was also a lifeguard for one summer at a country club. I love to swim and I am very comfortable in the water. I was a "big sister" for two years to three different elementary students. Once a week I would meet with these children one-on-one and play board games with them and talk. I also read to and volunteered with a kindergarten class for a semester. One little boy named Caleb was especially fond of me and would sit in my lap every time while I read the class stories. I''m very energetic, creative, fun, responsible, and reliable. I love working with kids!
Lauren Ballou
Aloha! My name is Lauren and I am 24 years old. I'm a graduate student studying Sustainable Development at Hawaii Pacific University and I have a B.A. in Biology; which means I love to go on bug hunts and explore the oceans treasures. I have over 10 years of childcare experience. I have babysat for all age ranges and I have also worked as a teaching assistant for two years at the Boston University Children's Center (ages 2-5years). In addition to childcare, I currently work part-time as a fishery data analyst; which means I have a lot of fishy knowledge and can give an incredible tour of the fish at the Waikiki Aquarium. In the past, my experiences vary from working as a garden manager for AmeriCorps to research intern in South Africa studying sharks! I'm very active. I was a sprinter for 5 years on the track team, as well as being a gymnast and cheerleader. I am scuba certified and very comfortable in the water. Crafts are my favorite and in my spare time you'll find me working on a knitting project or making friendship bracelets. I love working with kids and I provide a fun, safe, and caring environment. I look forward to meeting your family!
Amanda Ethier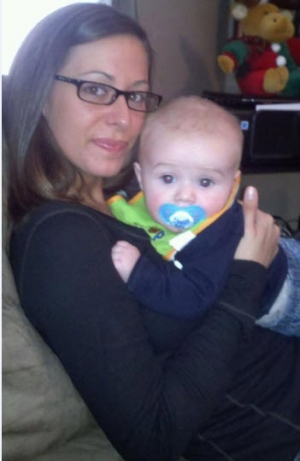 Aloha! My name is Mandi and I am 26 years young. I was a Dental Assistant for over 8 years working in Oral Surgery and Orthodontics. After not being able to find a full time position in the field, I decided to explore different avenues and child care was something I always loved! I started babysitting when I was 12, after completing the American Red Cross babysitter course at the local hospital in my town! I have always been independent, responsible and trust worthy. I have been called a "natural" over and over when people see me with children. I have been living in Hawaii for two years now and working full time as a nanny for two very active and fun loving children. The youngest was only 3 months when I joined their family. She is now 2 and her older brother almost 4. They love and adore me as I do them! I have become a part of their family and am confident we have created a life-long bond. Born and raised in New England, I love being outdoors. I love hiking and going to the beach or spending time at the park, zoo, aquarium ect.. I cannot sit still! I love arts and crafts, song and dance and being silly! I do not like TV or video games. I am good with children of all ages but infants and toddlers tend to really take a liking to me. I look forward to working with you and your family!
Chloe Aker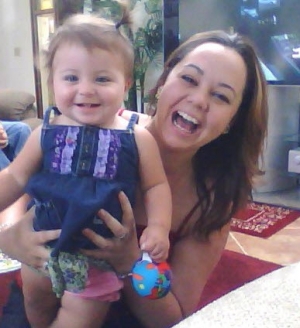 Aloha, my name is Chloe, I am 24 years old and my goal as your personal vacation nanny is to cause oodles of smiles on your children's faces. I have worked in a classroom for the past six years at Hermosa Montessori School in Tucson, Arizona, ages ranging from three to fourteen. Most of my experience is with preschool and kindergarten. While pursuing my degree as a nursing student I soon came to realize my passion is with children. Following my heart I have changed my major; I will be finishing up my Early Education degree in Early 2012. People can best describe me as conscientious, kind, observant and capable. I am told that my strengths are having the ability to understand the needs of young children and to facilitate their progress. I love going swimming and spend all my free time at the beach. I also have my own snorkel gear and go all the time. My energy level is super high I played soccer in high school and enjoy being outdoors. One way I describe myself is loving and also respectful of children's need for independence. My goal as an educator is to find positive in every situation and to end my day with a smile on my face knowing that the children had just as much fun as I did.
Lauren Donatz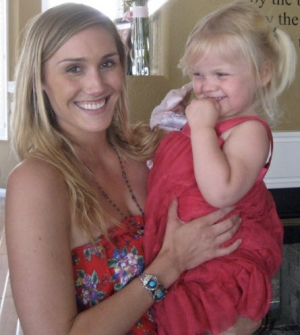 Aloha! My name is Lauren. I am a 22-year-old college student pursuing my Bachelors of Science in Psychology as well as Nursing. I am originally from Redondo Beach, CA. I am working towards becoming a pediatric nurse. I truly love being around children and am definitely used to it! I have eight nieces and nephews all under the age of five. I believe we have more to learn from children than we have to teach them. Overall I have eight years of professional babysitting experience. I have worked in a daycare environment, been in charge of a children's fitness summer camp, and worked as a nanny for families. I am a very adventurous person that loves the outdoors. In my spare time I am either Stand up paddle boarding, scuba diving, walking on the beach, or enjoying a good hike in the mountains. There are many fun activities and beautiful places for your children to see and experience on the island. A perfect day with your children would be taking them somewhere special. Whether that's making sand castles on the beach, visiting the Honolulu Zoo, or winding our way through the garden mazes at the Dole Plantation, I look forward to meeting your family!
Priscilla McClellan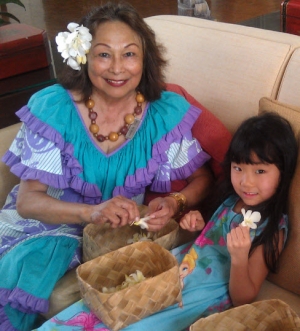 Aloha nou! I am Priscilla, a grandmother of 4 girls. When I go out to babysit, I introduce myself as Tutu, which is grandparent in Hawaiian. I have raised 6 children of my own, the last two being twin boy and girl so I''m no beginner in the child care business. In 2003, God sent me to Indiana to help a childhood friend as a nanny. They had just adopted a deaf and blind 4 year old from Thailand and desperately needed help. Trusting no one with the child, she asked for my help. He is now 12, speaks and hears with the aid of a hearing device. In 2004, my son received orders for Iraq, and I came home to Hawaii. I transported my then 4 and 5 year old (now 11 and 12) granddaughters from school, watched them until their mother came home. Still doing it! I joined one of the most prestigious hula halaus and have just started teaching seniors the art of hula at a senior center. I was also hired by the Kahala Hotel and Resort to teach hula, lei making and ukulele. I''m very capable of watching babies as well as older children. I believe if you love children, they respond in like. I care for and treat them as my own.
Amy McCann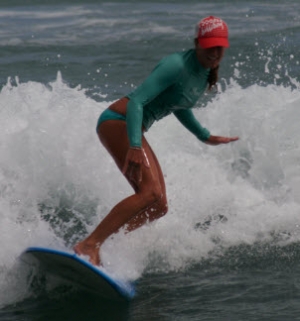 Aloha! My name is Amy and I am 29 year-old Massachusetts native, living on Oahu and pursuing a Masters in Teaching Elementary Ed at the University of Hawaii. I have a Sports Management Bachelor''s degree with a minor in Sociology from UMass, Amherst. Throughout my undergraduate years I worked as a summer camp counselor where I was responsible for children from 6 to 12 years old in the field, and in gyms, bowling alleys, pools and amusement parks. After moving to Hawaii in 2007 I worked in Special Education in the public schools for 3 years while simultaneously teaching surfing to kids from 4 to 54! As a surf instructor and Aloha Sitters I also have to be CPR, AED and lifeguard certified. I am currently working part-time at Farrington High School in Honolulu and continue to babysit in the hotels for the past year for Aloha Sitters. I speak a small amount of Japanese and Spanish. In my spare time I love to surf, open-water swim, read, bike, run, listen to music, draw & play soccer, lacrosse, basketball, volleyball. I enjoy the time with kids because we like to do the same things...play! You have to mature, but that doesn''t mean you have to grow up : )
Autumn Duckworth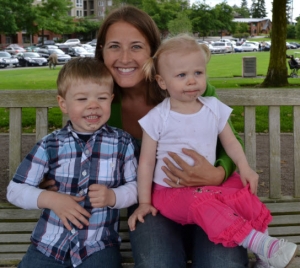 My name is Autumn Duckworth. I recently got married and moved to Honolulu in March of 2011. I am 28 years old and have had the privilege of working with children of all ages. Over the past 18 years, I have gained experience working for many families with children between the ages of 4 wks. old to 16 years of age as a Household Manager and Nanny. My undergrad degree is in Food and Nutritional Sciences from Seattle Pacific University. Currently, I have been working as a Registered Dietitian for WIC (Women, Infants, and Children) for the last three years, coaching pregnant women through birth and labor as a Certified Birth Doula, and providing breastfeeding education and support as a Certified Lactation Counselor at WIC and The Salvation Army Family Treatment Services program. My free time in Hawaii is spent volunteering weekly at the Salvation Army Therapeutic Nursery, serving in the Childrens Ministry at my church in Kaimuki, hiking, running half marathons, being outdoors, and venturing about the island with my husband. My hope and goal is to provide optimal care for your children by keeping them safe, providing activities to better stimulate the mind, encouraging healthy active living, helping make your job as parents easier, and creating an environment filled with fun! I am looking forward to working with you to ensure that your family has a wonderful experience here in Hawaii!
Holli Smith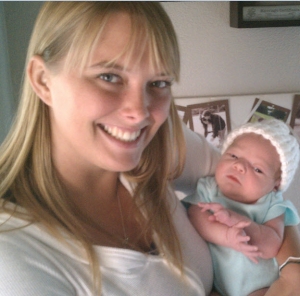 Aloha! I am 26 years old and originally from Washington State. I have lived in Hawaii for 6 years now, originally moving to Maui, where I completed my two year college degree and then transferred to the University of Hawaii at Manoa to complete my Bachelors in Psychology and American Studies. I have always loved children and have worked with them for as long as I can remember. My initial entry into college was in hopes of obtain a Child Psychology degree, although the plan has changed to further pursue my love for teaching. I have worked at a couple daycares, nannied for numerous families (in Hawaii, Washington, and Germany for a military family who was stationed there). When I moved to Oahu almost 2 years ago I got a job at Hanahou ''Oli (a private elementary school in Makiki), where I worked with the Pre-Kindergarten children doing arts and crafts, playing kickball, nap time, snack time, story time, as well as helping the older children with homework after school. I was also the sole full-time employee for our very small Spring Break Program, where we took the children on outings everyday (Aquarium, Makiki Pool, and we hiked Makapu''u). I am First Aid, CPR, and AED certified for infants, children and adults. I would love to work with you and your family!
Adrienne Copeland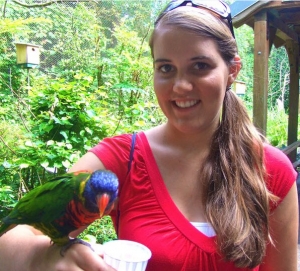 Aloha! My name is Adrienne and I am 24 years old. I am currently attending the University of Hawaii at Manoa working towards my PhD in Zoology; studying Marine Mammal behavior. I am an active sitter and provide crafts/games and fun excursion to go on. I love explaining all the sea creatures and animals at the aquarium and zoo. I was a lifeguard and children's swim instructor for 6 years and I love taking children to the ocean and the pool. I have many years of childcare experience, including infant experience. I am CPR and First Aid certified for both infant and child. I promise your child a safe, fun-filled day in my care.
Krystal Merlo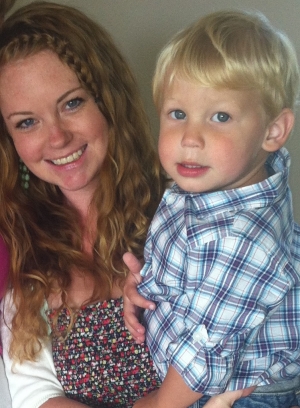 Aloha, my name is Krystal Merlo and I am 25 years old. I have a BA in Psychology and have taken many courses in child development. While receiving my undergraduate degree I worked with children who have Autism as a child developmental aide. The ages of the children ranged from 3-7. I taught swim lessons one summer for this program as well. After graduation I moved to Maui and worked at the Boys and Girls Club as a youth leader. We played games, engaged in arts and crafts, baked cookies, made time for homework, exercised etc. It was a lot of fun. I regularly volunteer for a number of programs such as Special Olympics, Red Cross, American Cancer Society, Habitat for Humanity, and at Manoa Elementary in their 3rd grade classroom. I am an altruistic person and very trustworthy. I have tons of fun with kids and am very energetic. I love to swim, play sports, read, listen to music, ride bikes etc. I love being outdoors and traveling is a huge interest of mine. I am very fun to be around and always make the best of every situation.
Jenna Erickson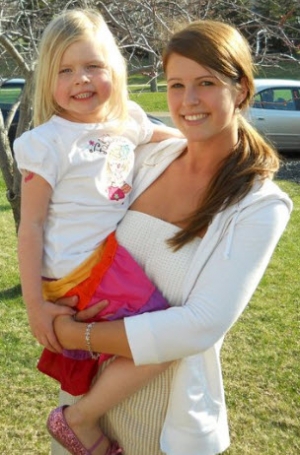 Aloha! My name is Jenna and I am originally from Eagan, Minnesota. I have a Bachelor's Degree in Early Childhood Education, I am PATCH certified by the state of Hawaii, and Infant and Child CPR/First Aid certified. I moved to Hawaii right out of college to get out of the snow and work as a substitute teacher for the Windward, Leeward, and Honolulu school districts. I come from a long line of school teachers, paraprofessionals, and principals in my family. I truly enjoy working with children and I have 5 years' experience nannying for several families as well as working in preschools and elementary schools in Minnesota, Hawaii, California, Puerto Rico, and Australia. My favorite hobby is traveling, followed by paddle boarding,hiking, and scuba diving. I look forward to meeting your family!
Lucie Lynch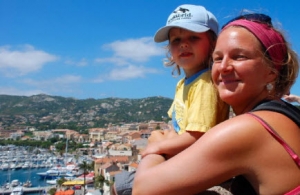 Aloha! I am Lucie, 34 years old, originally from Hamburg, Germany, now living in the island with my husband who was born & raised here. I studied music & theatre, have performed my own one-woman musical throughout Northern Germany, worked in children's theatre and conducted Theatre Therapy workshops for children & adults. I have taken care of children at adventure camps, hotels, resorts and private homes throughout Corsica, Spain, Greece, Germany and Italy over the last six years. Kids love to go on adventures with me, and through storytelling & songs we could travel to amazing worlds without ever leaving your hotel room... I've also managed up to 30 children on nature hikes, overnight camping trips, and other real-life adventures! I speak German, English, French, and a little Italian, am first aid & CPR certified, hold a PADI dive certification, and enjoy sailing, surfing, swimming, singing, and the outdoors - I love working with kids, I love to explore & share this beautiful island and I look forward to meeting your family!
Parent Testimonial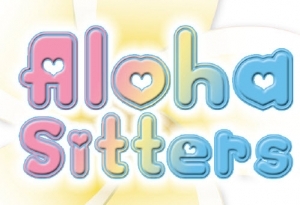 Debbie Murto looked after both our 3 year old son and 1 year old daughter for ten consecutive days/nights while we were in Waikiki in March 2012. Debbie made it possible for my Husband and me to have a proper holiday. Debbie was always punctual, reliable and completely flexible. She was dynamic and the kids really liked her company. On one occasion due to bad weather we called Debbie on a day we had told her she was not working at all and asked if she could be at our hotel in half an hour so we could catch a shuttle bus and she gave an enthusiastic "yes" and made it there in time! Debbie came prepared with toys for the kids and did things with the children that they enjoyed. My son is fairly clingy and doesn't like being left with just anybody, so I was pleased to return after a particularly long day to have him tell me how much fun he'd had with Debbie. Debbie followed all instructions in terms of food and sleep routines and every day would give me details of exactly what had happened whilst we were away. I would recommend her to any family travelling to Honolulu who needs either a night time babysitter for a few hours or someone longer term. Thanks again! Regards, Amanda Isenberg, from Sydney, Australia
Sarah Larson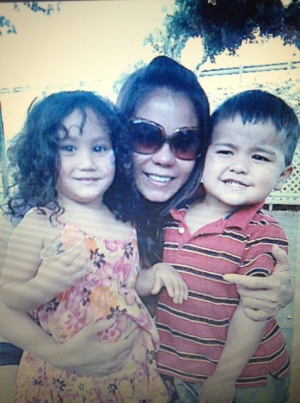 My name is Sarah Larson and I am a registered occupational therapist assistant. For those of you who do not know what Occupational therapy is... *OTs help kids with various needs improve their cognitive, physical, and motor skills and enhance their self-esteem and sense of accomplishment. People in the pediatric OT field help children learn through playing and learning and evaluate kids' skills for playing, school performance, and daily activities.* I have a BA and recently finished another degree in the medical field. This past May I married an officer in the air force and we are currently expecting our first child. I wanted to work with children and participate in part time work during my pregnancy and because I enjoy working with children. I have lived on the island for nearly 12 years which makes me very familiar with the Aloha spirit. I have lived abroad during the duration of my younger years, love the outdoors, sports, art, cooking and traveling. I taught English in Japan and worked with all ages of children (Anywhere, from newborns to disabled children & teenagers). I have a CPR and first aid card because I am in the medical field. I have completed 3 months of working with special needs children at a private school on the island recently for my degree. I have also worked as a skills trainer. I feel that working with special needs children gives you the patience to undergo many situations and teaches you the creativity to keep children learning. I hope to work with you and your family!
Stacey Ferrario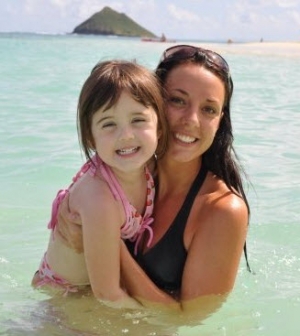 Hi, My name is Stacey and I am originally from Washington state. I have lived on Oahu for 6 years and I love everything Hawaii has to offer. I have worked as a nanny on and off for over 10 years and love spending time with children. I am experienced with all ages from infants to tweens. I still have great relationships with the families I worked for and keep in touch with them, it's amazing to watch the kids you took care of grow up so fast. I enjoy the outdoors and exploring with the keiki at the beach, zoo, park or even their backyards. I am very fun and outgoing and your keiki will have a great time with me and be well taken care of. I have bachelor's degrees in Sociology and Interior Design. I look forward to meeting your family.
Parent Testimonial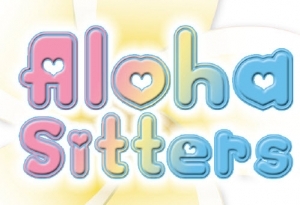 Just wanted to thank you so much for your help in finding us a sitter for our baby on our vacation to Oahu! Jackie was such a great sitter! She showed up at our hotel room with shell leis for my husband and I and a big ol' bag of tricks for our baby. Unfortunately, our little guy got really sick during our trip on a night Jackie was scheduled to come over. She swept in and calmed us down, held him and got him to sleep. The next day she checked in with us while we were at the doctor and all day long to see how he was doing, then insisted on coming over so that we could go out and enjoy our last night in Hawaii. It says something about her nature that we felt comfortable leaving our sick baby with another person, but she completely put us at ease and was as competent as they come. I'm only sorry he didn't get to spend all day with her! She was really, really great. In fact, my husband joked when we were leaving about getting her to move to the mainland! Thank you so much!- Jill and Preston
Parent Testimonial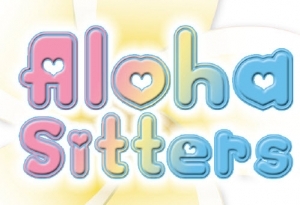 We are now back from our vacation and I just wanted to send you a note thanking you for your service. I have to admit we were nervous as we have never left our children with a 'stranger' before but when Lucie came to the room we instantly felt at ease. Lucie Lynch was a joy to meet and the girls loved her and she did bring her guitar. I have no doubts recommending your service to anyone visiting Waikiki and hopefully we will have the chance to return in the not too distant future. Best regards, Andrew McNeill
Windy Davis-Bentley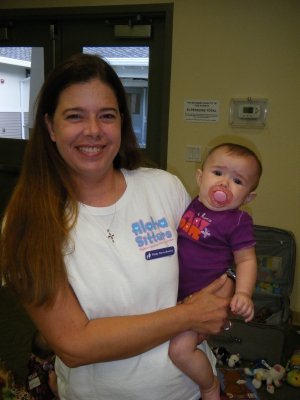 Aloha! My name is Windy and I am 38 years old. My CPR/First aid certifications are current and I have a Bachelor's Degree in Physical Therapy. I have raised 2 children of my own, both with disabilities. My 22 year old is Bi-Polar and my 19 year old is Autistic. From their birth I have immersed myself in studying the development of children, specifically special needs. I home schooled my children for a few years and then volunteered in their classroom for several years. I have been employed with Aloha Sitter for 4 years now and quickly worked my way up to supervising sitter. I am responsible for as few as 2 children to as many as 90. I have experience caring for ages 4 weeks – 16 years old. I enjoy creating the Fun Activities Agenda for each event, assisting the children with their crafts/games, and at the end of the day sharing with the parents how fabulous their children are. I am very passionate about caring for children in a loving environment. Which means: keeping them safe, entertained, improving their self-esteem thru positive reinforcement and working on their motor skills by engaging them in fun physical activities. I will be looking forward to meeting your family!
Parent Testimonial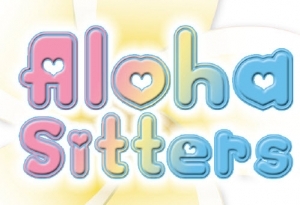 My family visited Oahu for my brother's wedding, and Holli Smith babysat for us on three occasions. Holli was absolutely amazing, and we feel so lucky that we were paired with her during our visit. She brought books and activities to do with my three-year-old son, and she even charmed my 12-month-old daughter who is very shy and was in a phase of immense stranger anxiety when we were in Hawaii. She asked good questions, kept us apprised of the goings on while we were away, and she handled the kids and their many idiosyncrasies with aplomb. For example, on the first night that she babysat, and as we were walking out the door, my son had a huge temper tantrum over sharing some crayons with my daughter, which then set my daughter off into a temper tantrum -- Holli seemed completely un-phased by the meltdowns and urged us to go ahead to our dinner. On top of her skills with the kids, Holli seems like an incredibly kind, interesting and smart person, and we thoroughly enjoyed having her around the house. We wish that she lived here in DC so that we could use her services on a regular basis! In any case, many thanks to you and Holli for the babysitting services we received in Hawaii, next time we're there, we will definitely reach out to Aloha Sitters again. - Kalea Clark
Rachel White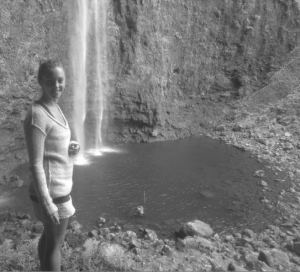 Aloha! My name is Rachel, I am 25 years old and CPR/First Aid Certified. I graduated from University of Oregon with a BS in Sociology & received my Teaching Certification. I had a wonderful time nanning for several families through High School & College. Over 6 years I cared for newborns to children as old as 13. I would assist families by not only keeping their children safe and entertained, but also would help out with light housekeeping, meal preparation and chauffeuring the kids to their events. During and after college I worked in the Special Needs Department in the Portland Public School District. I worked as both a substitute teacher and teacher's assistant for kindergarten, middle school & high school special needs classes. I have extensive experience working with children with Autism, cognitive delays & who are immobile. I am a fun, upbeat sitter with a lot of energy. I was on the track team in high school and continue to be a strong swimmer since my swim team days. I regularly swim, hike, backpack, and do yoga. I love doing crafts and always bring a big bag filled with toys and art projects to keep the children entertained. I look forward to working with you and your ohana (family)!
Frances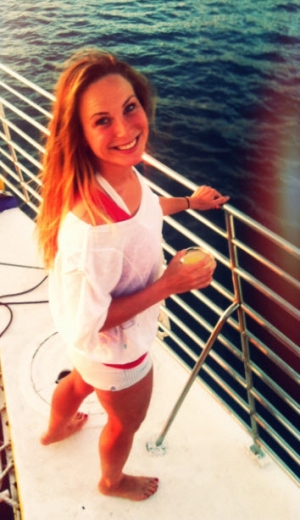 Hi! My name is Frances, and I've been working with kids for the last 12 years - as a nanny, camp counselor, babysitter, and buddy to hang out with! I've taken kids to the zoo, taught them how to swim, played sports, read books - whatever it is your child wants to learn or explore, I'm happy to help them do it in a safe and nurturing environment. I have experience with children of all ages, and am CPR and First Aid Certified. In my free time I love to surf and hike around the island--there's always so much to explore and do! I also work with an awesome program called Surfrider Spirit, where we teach at-risk youth how to surf to give them a positive outlet for their youthful energy. Hope you are having a wonderful day and I look forward to working with you and your family!
Lindsay McClelland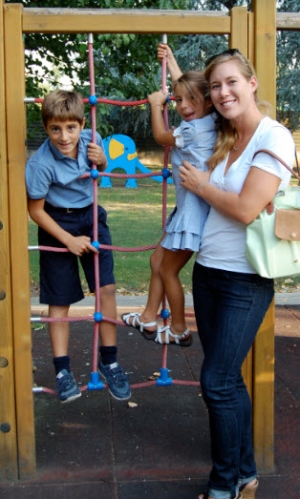 Aloha, my name is Lindsay. I graduated from the University of Mary Washington in 2009 with a B.A. I double majored in American Studies and Historic Preservation (Honors). I've been babysitting since I was 12 years old. When I turned 15 I also began integrating swim lessons and tutoring into my scope of services. I babysat on and off throughout college, mainly for my swim coach's children. Upon graduation I headed to Italy where I nannied for two different families in Milan. My duties were primarily childcare and teaching English, but I also traveled with the family. I lived in Italy for 15 months. When I returned to Hawaii I nannied for a local family while also swim coaching for Kamehameha Swim Team. I also taught at Sacred Hearts Academy as a history teacher last year. I currently teach swim lessons at the Oahu Club (I'm CPR/First Aid certified and was previously a lifeguard). I've recently volunteered at the Waikiki Aquarium (for their Seahunt event) and fundraised for the American Cancer Society this past December for the Honolulu Marathon. I was a collegiate swimmer, but have since become an avid marathoner, triathlete, and crossfitter. I love spending time with children and hope to receive the opportunity to work for you!
Parent Testimonial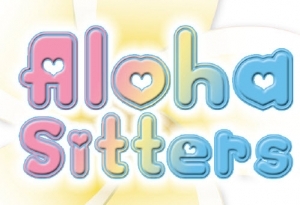 Hi, We just wanted to say a huge thank you to Danielle, our amazing sitter that enabled us to have 2 nights out (child-free) on our recent trip to Waikiki. Now that we're home, my daughter Siana, is still asking when Danielle can come over to play. Thank you so much for the fantastic service. We will definitely be using you on our vacation next year. Regards, Jennifer Duncan
Parent Testimonial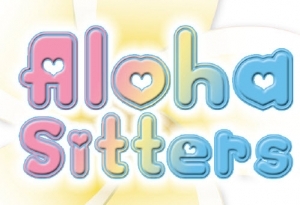 I recently was in Honolulu on vacation and I used your service on two occasions. Jackie was our sitter and she was AWESOME!!!! She brought over lots of toys and left them there for my son to play with until the next time she came and she played with him and took awesome notes on his activity. She was also so friendly and gave us some good tips on things to do. It wasn't easy to leave him in a strange a place but Jackie made us feel totally comfortable and I totally trusted her as soon as I met her. I would definitely recommend her and your service to anyone and I will definitely use her again if we come back. - Melinda Carreon
Alicia Yossa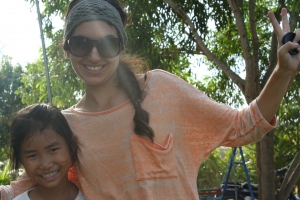 Hi my name is Alicia and I am 30 years old. I have a Master's in Education with an emphasis in child development. I have 6 years of experience working with children of all ages in a variety of settings. From the classroom to the court room to remote villages in Cambodia, I have fallen in love with the hearts of these little ones, everywhere I go. I am continually involved with an orphanage and a school in Cambodia, where I have taught and lived for the past 14 months. I am excited to be back in Hawaii for this next year where I am teaching preschool on Oahu's North Shore. I am very outgoing and love the outdoors and exploring around our islands, whether it be in the ocean or along one of our beautiful hiking trails. I just love to have fun!
Parent Testimonial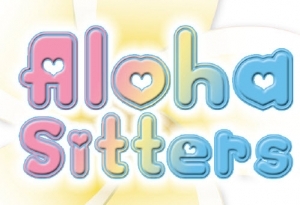 Dear Kathy, I just wanted to write to let you know how happy we were with Lucie on our recent trip to Waikiki. She was just fantastic! She arrived each time armed with play-dough, her guitar and more to keep our 3 year old entertained. In fact they got along so well that we booked her for a total of 5 times during our 10 day holiday. Having someone like her on hand really meant we could relax and enjoy our holiday more, having a little bit of time on our own. Lucie will be our first port of call for any future trips we organize! Regards, Pascale Maestri
Kelly McDougle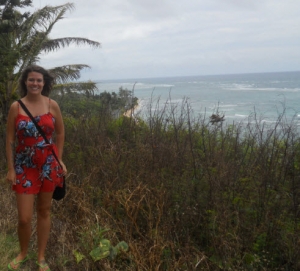 Aloha, my name is Kelly. I am CPR/First Aid certified and have a Bachelors Degree in Education. During college, I spent a significant amount of time at three different schools while student-teaching. Through my Education discipline, I was exposed to many children with various backgrounds and personalities which have prepared me to be able to make a connection with all types of children. I also volunteered as a "big sister" to an elementary school student for a semester. I would play games and talk with my little sister. While in high school, I worked in kids cheerleading camps two years in a row. I have been babysitting since I was in High School and love spending time with children. I am also a certified Wilderness First Responder and have training in providing medical attention if necessary, even outdoors. Looking forward to meeting your family!
Libbi Roed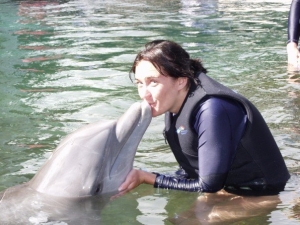 My name is Libbi. I'm 24 years old. I am originally from Canada but have been living on Oahu for 2 years now and love everything about Oahu and the ocean. I have a Bachelor of Science in Veterinary Technology and am a licensed Veterinary Technician through the state of North Dakota. My degree lead me to work with marine animals such as dolphins, sea lions, seals, sting rays, sharks and Hawaiian fish! I realized by working with these animals what I loved the most was educating children all about marine life and animals! I decided in February 2011 to get my Hawaii Substitute Teacher Certificate and be a substitute teacher. Since school didn't start till August 2012 I worked as a summer literacy/reading counselor for Frontier College with children ages 5-12 years old helping promote their love of reading. I enjoyed the summer camp so much and decided I will also be going back to school for my Masters in Education so I can be a teacher. I love working with children and would really love to work with hotel guests that are staying on Oahu as I used to work at the Kahala Hotel and the JW Marriott Ihilani Spa. I think I would be a great hotel sitter as I am CPR and First Aid certified, I used to have my water safety instructor certificate and I want to get lifeguard certified as I LOVE swimming. I also think it would be fun to educate the children I sit for about monk seals, humpback whales, sea turtles and the tropical reef fish you can see just by standing at a beach.
Andrea Smith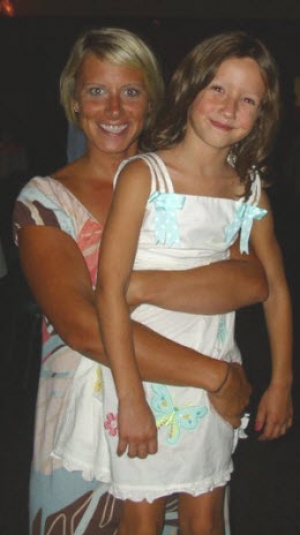 Aloha, my name is Andrea! I am CPR, First Aid Certified and have a B.A., Psychology and Family Studies. I am incredibly passionate about helping children. For the past two and half years I have worked as a Paraprofessional Skills Trainer. I provide one-on-one daily assistance to children (preschool – high school) with autism and other special needs. While attending college I worked at a youth center for 2 years and coached two seasons of youth hockey. I have a lot of energy and love sports. I have also volunteered tutoring elementary school students and preparing meals for an organization called My Starving Children. Over the years I have cared for the children of many families in my community. I keep in touch with all of them and have enjoyed being a positive part of their growing up. Looking forward to meeting your family!
Krystal Kirkland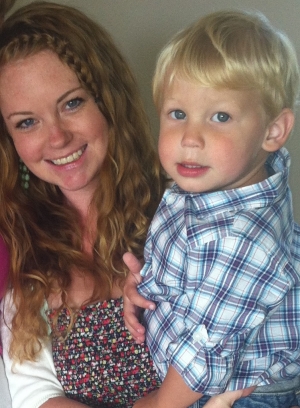 Aloha! I have over 11 years of babysitting/Nanning experience. I have worked with children of all ages, from newborns to 13 years old. I can't really say I have a favorite age because they are all so wonderful and unique in each stage of their growth. My experience in Nanning has led me to pursue a career in Elementary Education, and I will begin my Masters Program next spring at University of Hawaii at Manoa. If I can choose, I want to teach Kindergarten, but I would be happy with any age. I am CPR certified, and a very strong swimmer. I love to surf, swim and dive, but even hanging out on the beach and building sandcastles is just as fun. I was very active in school, playing basketball and soccer until I graduated. I come from a big hiking family, and we go camping at least once a month. Hawaii is such a beautiful island I look forward to sharing it with your family!
Parent Testimonial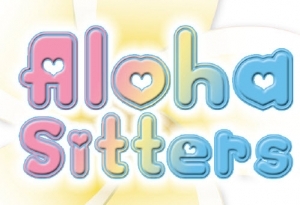 Hi, I just wanted to let you know how impressed we were with liz's professionalism and attitude when she baby sat for us on Wednesday night. She certainly had her hands full with the kids in our room but from the minute she walked in the door we felt comfortable. The kids have mentioned several times today how great liz was in dealing with the twins and a rather hyperactive little boy. Can you please pass on my many thanks to liz for a fantastic job. Kind regards, Kendra bell
Liz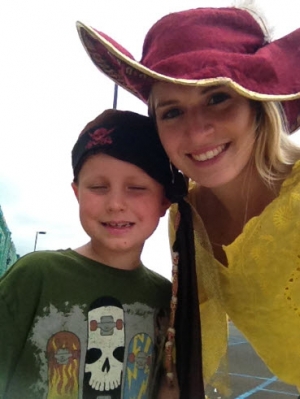 Aloha! My name is Liz. I'm a 22 year old Massachusetts native who moved to Hawaii a year ago to escape the cold New England winters and work with military families as an ABA Tutor. I graduated from the University of Vermont with a Bachelors of Science in Psychology and I'm currently taking courses to become an Associate Behavior Analyst. I have many years of experience working with children who have special needs including children with autism spectrum disorders, cerebral palsy, diabetes, and more. A few summers ago, I was a full-time nanny on Cape Cod for a family with triplets. I absolutely love working with children, especially playing outdoor activities and creating arts and crafts. I keep an active lifestyle having participated on a track team for many years, I still run daily. I also love to hike, swim and snorkel. My hope for you, as parents, is to have a relaxing, carefree vacation knowing that your children are safe at the hotel having a great time and are in the best of hands. I can't wait to meet you and your family!
Maddy Burr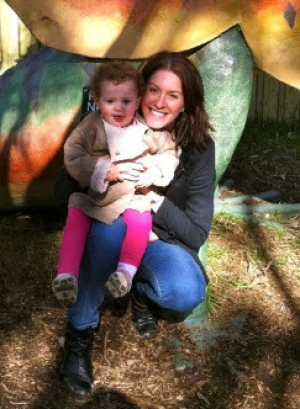 Aloha! My name is Maddy and I am 24 years old and Cpr/First Aid certified. I am currently studying psychology at the University of Hawaii. I want to work in social services when I graduate so that I can help families and children in need. In addition to all of the childcare experience I have, I worked for 6 months for a 16 year old girl with a physically crippling disease called cerebral palsy. I would help her bathe, dress, and escorted her to her community events. I was there to make her feel more comfortable and capable of participating like a non-disabled person as much as possible. I was also involved with community service during my first two years at college. One of my favorite programs was called Read to Succeed, where I helped elementary school students with their reading, math and science homework. I love surfing, hiking, walking dogs and exploring the great outdoors in my free time. I love playing with little kids and teaching them something new. Children are our future and deserve our love, attention and respect. I can't wait to meet you and your family!
Maggie O'Keefe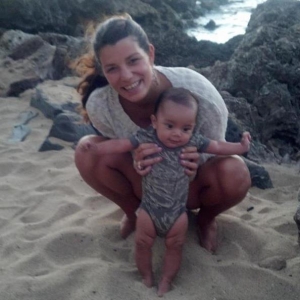 Hi! My name is Maggie O'Keefe. I attended the University of Hawaii at Manoa and received a degree in Special and Elementary Education. For the past two years I have been teaching in at Iroquois Point Elementary School as a Special Education teacher. When I gave birth to my son I took time off of teaching to be with him. I started babysitting children when I was 14 years old and have ever since. I was a lifeguard at the Jersey Shore for 5 years and provide swim lessons for the children there. I am CPR/First Aid/AED and Lifeguard certified for 5+ years. While watching children I always provide a safe and fun environment so it's an enjoyable time for everyone.
Marisa Rayos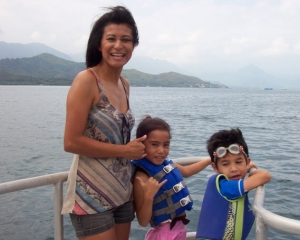 My name is Marisa Rayos, I am 33 years old. I am CPR/First Aid certified and have returned a clean background check. I have a Bachelor's Degree in Early Childhood Development, and have worked with children for over 12 years including 8 years as a preschool teacher and teacher's assistant. Also for an entire year I worked individually with students (grades 3rd through 8th) who needed extra assistance in improving their English and Reading comprehension. Currently I work full time as an Infant Caretaker for The Cole Academy Child Development Center in Kailua. I love my job because every day I get to play, smile, laugh, entertain & love these little babies. I am fluent in both English and Spanish (read & write). I am certified by the Hawaii State Department of Human Services as a qualified "Caretaker". On the weekends, I work for Aloha Sitters caring for children that are visiting our beautiful island of Oahu. I am very grateful and thankful for being part of this organization that provides qualified and certified Sitters. As a Sitter and Caretaker I will provide safe, fun, and nurturing care for your keiki. Mahalo!
Jacqueline Strong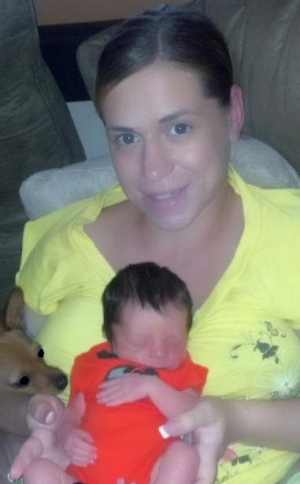 Hello my name is Jacqueline Strong. I am a new mother, my child; Tyler was born on Nov 14th, 2012. I love to work with children of all ages and my child care experience is very extensive. I have many families in the community that I babysit for. The children's ages range from 6 months to 12 years. I also work for Keiki Sitters at their group events where we keep safe & entertain anywhere from 5 to 30 children of all ages for 10-20 hours over the weekend while their parents attend seminars. I am CPR/First Aid Certified. I completed childcare training at the Kaneohe Marine Corps base in February 2012. I learned childcare emergency scenarios in addition to nap times, feeding and other day to day happenings. I completed The Military Child Education Coalition (Living in the New Normal) Course. This class taught me how to help a child cope through the loss of anywhere from a parent to a pet. It also taught me how to help children build resilience so for future losses they will be able to cope better. I have volunteered for Hali'ewa Elementary School as a teacher's aide which I thoroughly enjoyed. I also volunteered for events such as "Feed the Homeless" with my church, for a retirement home assisting with elderly care for an entire year and I participated in the Humane Society's annual dog walk fundraiser. Growing up I was a very active girl. I was on my high school's swim team and tennis team. For 2 summers I lifeguarded at a community pool and taught children's swim lessons. I look forward to assisting you with your childcare needs in any way I can. MAHALO!
Parent Testimonial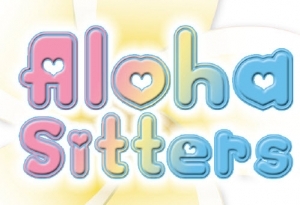 I just wanted to send you an email to say a very big THANK YOU to Windy for being such an amazing babysitter for us during our stay in Hawaii. Not only did she have a very special bond with Jaime she also tackled some tricky situations along the way with such great professionalism!!! Ted and I felt so incredibly comfortable leaving Jaime with Windy each night and Jaime just loved her. Looking forward to returning one day, was quite sad to leave. Thanks again, Jasmin & Ted
Andrea Charuk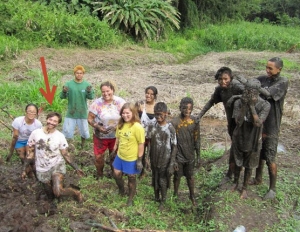 My name is Andrea, but most people call me by my childhood nickname, Andi. I am a graduate of the University of Hawaii at Manoa in Fine Arts, and I am currently enrolled in the Graduate Certificate Program for Museum Studies. I currently work part time for a drug and crime prevention program called Rural Youth at Waialua High and Intermediate School. I facilitate art and agricultural activities to combat boredom and idle time where kids tend to fall into unhealthy patterns. I hope to gift my students with a sense of pride for a day's labor in servicing their community, as well as resourcefulness, critical thinking and creative problem solving skills they can access throughout life's ups and downs. I worked for the YMCA taking children on fun excursions to go ice skating, cooking classes, etc. In my spare time I teach art classes to children and coach intermediate volleyball & soccer. I'm an avid outdoors-woman; surf, hike, adventures, you name it! I work part time at a farm on North Shore where I help them maintain the land and give educational agricultural tours of the farm to school children. I enjoy teaching the children about sustainability. Being an artist in the digital era, I also enjoy the comforts of the modern world like movies and photography. My favorite quote is "The future has an ancient heart." I believe that exemplifies the balance between technology and old world knowledge I strive to maintain as I grow through my life.
Candice Leigh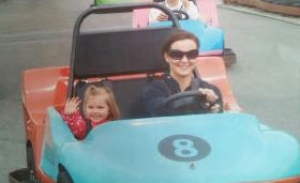 Aloha! My name is Candice Leigh, I became a mother for the first time at the age of 19. After I had my daughter Bailey I began to work at a local child care center called Children's World. I started off as the assistant teacher for the infant room and then moved to the toddler room. I worked as a teacher's assistant helping the children learn their ABC's, numbers and patterns. I really enjoyed my time at Children's World, it taught me a lot about children and the different ways they learn. At the age of 27 I married my husband who has three boys and became a mother for the second time to a beautiful little girl name Isabella. I am currently 33 years old and between my husband & I we have 5 children ages 4years – 16 years. Since my first child was born I would invite other children over so they could play together. Other parents and I would often take turns babysitting each other's children. I love spending time with children so much that in my free time I work for Keiki Sitters where I am in training to be a supervising sitter. Keiki Sitters conducts group childcare events for the military. I care for children ages newborn – 13 years old for 5-10 hours a day during these events. I assist with crafts, games, meal time & helping the babies be comfortable for nap time. I have a lot of energy. During my school days I joined the basketball team, Jazzercise class, girl scouts, volleyball team, and dance team. I will be looking forward to meeting your family!
Amber Nunn Khan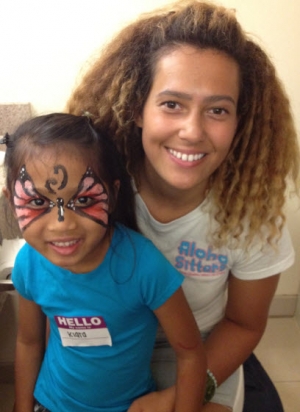 Aloha! I'm Amber and I am currently a student at the University of Hawaii studying Elementary Education. I come from a family of 8 children. I am the 3rd oldest and there is a 10 year difference between my youngest sister and I. Lucky for me I was the families built in babysitter. I truly enjoyed caring for my younger siblings as we now have a very strong bond between us. I am an energetic, interactive sitter. In high school I was on the cross country team and I love to dance. I am also very comfortable in the water as I love to surf and snorkel. I have done a bit of volunteer work. Every 3 months I donate blood, I have volunteered with the Red Cross and for a while I help tutor middle school children. I have been around and taken care of children my entire life. I regularly babysit for families in the community. Most recently I am caring for a family with 4 children: 1 year, twin 4 year olds and 7years. Punctuality and reliability are very important to me. I am very friendly and easy to get along with, and I love kids. They find me very entertaining!
Alyssa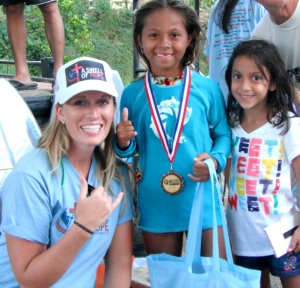 Aloha! My name is Alyssa, I am 24 years old and I have been babysitting children since high school. I have experience with infants to teenagers. I have been living on O'ahu for about 7 years and graduated from the University of Hawai'i at Manoa with a degree in Travel Industry Management and an emphasis in Hospitality. I have volunteered with many organizations on island to help with community activities and to set a positive example for children (Surf Ministry, Community Clean Up, Taught Hawaiian Culture in Puerto Rico and much more!). In the past I have worked as a teacher's aide at a preschool and babysat for families while attending college. I am very enthusiastic and love working with children! I believe that children are so precious and their childhood is an important time to learn and develop skills. I love to surf, swim, hike, snorkel and explore the outdoors. In high school, I was a captain of our swim team and here in Hawai'i I have had the opportunity to help teach surf lessons for children and adults. I look forward to meeting your family!
Salome Jones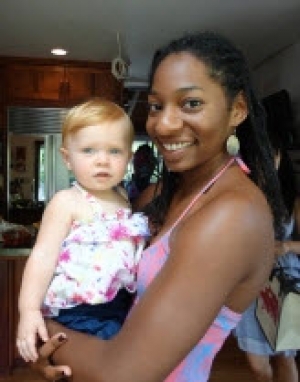 Aloha! My name is Salome and I have been babysitting & involved with childcare for the past 12 years. I have cared for a wide range of children from infants to pre-teens. I graduated from the University of Hawaii with a degree in Kinesiology and Rehabilitation Science and I am currently fulfilling my last pre-requisites for graduate school to study physical therapy. I have taken several classes covering child development and learned a lot teaching a basic motor skills clinic for pre-school and elementary students. For the past five years I have been a childcare volunteer as Lead Caregiver for kids 18-months to three years at my church (they are such a fun age group!). My responsibilities include checking the children in, being attentive to special needs and allergies, changing diapers, snack time, nap time, contacting parents if they are needed and giving guidance to the other volunteers. Being active is very important to me. I grew up participating in competitive gymnastics and in college I was on the Track and Field team. I enjoy being outside but also love relaxing indoors with a good book. As a military kid I've had the opportunity to live in several different places, including Germany, and I love experiencing new cultures. I look forward to meeting you and your child(ren)!
Parent Testimonial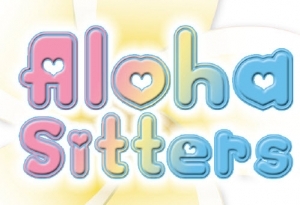 We are back in Australia now after a wonderful holiday in Hawaii - made all the better by Mary. I have recommended your agency and Mary to a number of friends travelling this year. As a mother of two young children (6 months and 4 years), travelling over the other side of the world is always daunting. I wanted to be able to enjoy my hard earned holiday with my family but also enjoy some time celebrating my special birthday. I was nervous about leaving my children as it was the first time that I had used a babysitter through an agency before. From the moment my family met Mary, she made us feel totally comfortable. She has a wonderful aura! The 4 children that she looked after all warmed to her straight away, she looked after them for the five nights. She brought little games every night for them to play and Lucas, my 4 year old told me that Mary was fun! She did an amazing job juggling 4 children under 4 in a hotel room each night. I really can't thank her enough for allowing me to go enjoy my holiday and birthday. I would recommend Mary to anyone coming to Hawaii. Thanks again Mary, if you ever come to Australia you have a place to stay.- Susanne and Tim MacDonald
Malia Del Castillo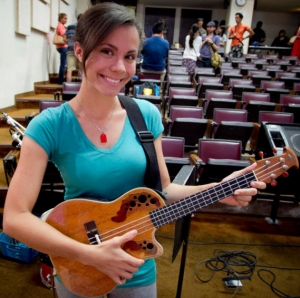 Aloha All! My name is Malia Del Castillo. I am currently working towards my degree in Marketing at the University of Hawaii at Manoa. I aspire to work at the Children's Discover Center as their Marketing Manager. I have a passion for working with children. I work at Mid-Pacific Institute as an after school care supervisor where I care for a group ranging from 5-15 children at a time, from preschool to fifth grade. Even in high school I was eager to get involved with children. I volunteered to intern as a teacher's assistant at Seagull Pre-school. I love volunteering! My volunteer work includes keeping score at Special Olympics, coordinated games for children at the fun carnival events put on by the elementary schools, and folding clothes for the homeless staying at a shelter through a program called Institute of Human Services. I also taught a group of girls how to dance Hula for a church performance. I have always had a lot of energy. For all 4 years in high school I was on the cheerleading team and gymnastics. For 3 years I took Hula Lessons & even learn how to dance Tahitian style! In my spare time I enjoy singing, playing my ukulele and taking Spanish lessons. Throughout my life, I have always had a connection with children and have loved interacting with them. I will be looking forward to meeting your family!