Kalei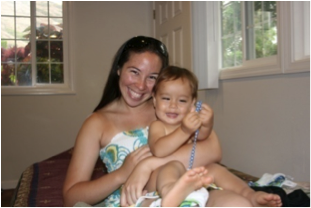 Aloha, my name is Kalei, I'm 26 years old. I have a B.A. in Child Development, have over 12+ yeas of childcare experience, and love kids! I have experience with children newborns - 14 years old. I also have a great deal of experience with preemies, multiples, and baby nurse care and assistance. I love to travel, dance hula, take pictures, and love the water.
Renee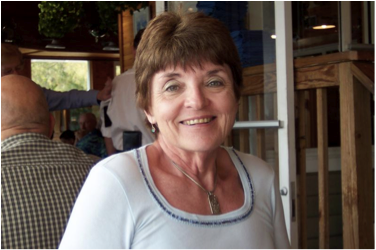 Aloha, My name is Renee but your keiki can call me Auntie. I'm a Foster Mom now for 16 years so I hold current certification on F.B.I. Clearance, 1st. Aid, C.P.R., flu/pneumonia shots and chest x-ray. I'm a "VERY ACTIVE SITTER" and bring lots of toys, puzzles, arts/crafts, games and do a magic light show as the topping on the cake. I raised my two children without a T.V. so while I'm caring for your child your T.V. is "broken"! I love it when I find out in advance the age and gender of the children I'll be watching so I can bring fun books, card games or whatever is appropriate for them. Looking forward to hearing from you so you can enjoy your time away from your children with not a worry in the world about them being lovingly cared for.
Parent Testimonial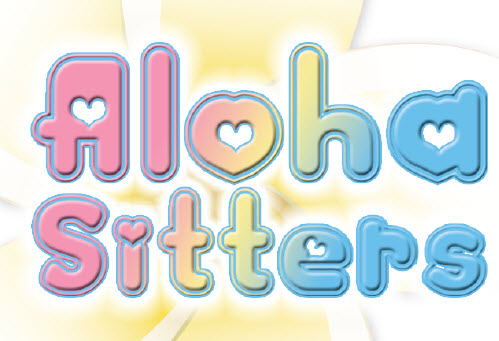 I just wanted to say a huge big thank you for your beautiful babysitter Renee. We have just had her for the 2nd night look after my very much of a mummy's boy and my daughter and she has done the most amazing job ever!!!!! She was early to both evenings, came with a car full of appropriate toys and games both evenings. Although my children did get upset when I left I knew they were both in very good hands Renee even left a little gift for them in the morning. I was after a mature, energetic, trustworthy, fun and most importantly loving babysit and Renee is all of this and a lot more I would highly recommend Renee to anyone. Many thanks for this service. - Angela
Taressa Ishimi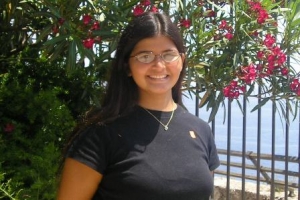 My name is Taressa, I am 24 years old and am working towards my degree in The Classics (Ancient Greek & Latin). I have 10 years of experience caring for children ranging from 6 months thru 12 years of age. I have experience with bathing babies, changing diapers, making bottles, and preparing meals. For older children, I love to stay active and explore the island. I will provide a variety of activities from arts and crafts to trips to the park or aquarium. In addition I am happy to help with some light housekeeping. In my spare time I enjoy a variety of hobbies including photography, cooking, soccer, studying Spanish & French. I will be looking forward to meeting your family!
Testimonial - Travis Smith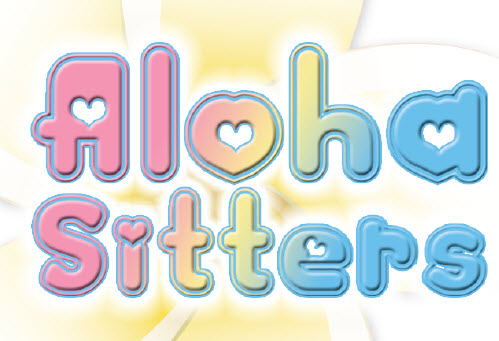 Approximately two years ago when we met Travis when he applied for the Teaching position at The Green House. Travis has been very prompt and reliable. He has never called in sick or cancelled. Our dress is dirt friendly here … doing garden work and working with kids, outdoors, for our eco explorer program – he always dressed appropriately for the job. His responsibilities were to prepare lessons, manage groups of kids(approximately 15), teach eco lessons/curriculum, take groups of kids on field trips. I would describe his character as super upbeat, positive energy, smiles and hugs people … someone you want around. His communication style is positive and genuine. He strikes a very good balance of enforcing the expectations/rules but giving enough freedom for the kids to explore and experience. He strongly values, role models and implements positive communication skills and conflict resolution with the kids. He is caring and kind and great at following what you give him to do. He gets right in and interacts with the children! He is very good at listening to them and talking with them about what their interests are, their thoughts and again, very good at helping to work out conflicts. He's a really wonderful human being and it feels like a gift to have hime around and I wish I could employ him more here. - Karla Meek from The Green House
Maile Roldan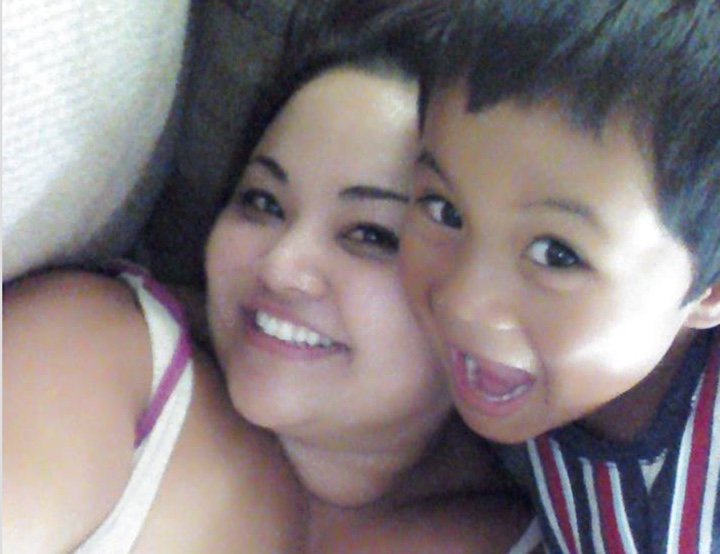 Aloha, My name is Maile and I am in my late twenties. I have my certification in first Aid and CPR. I am pursuing my bachelors degree in education and absolutely love it! Since 2008 I have been working with children ages newborn-12 years old. I've babysat for numerous family members and friends. That is actually how I first gained experience in childcare. For the summer of 2007 I worked at Ho'olauna Puna, I supervised a group of 15 students on excursions around the island. For 9 months I was a group Leader caring for grades 3-6th at the YMCA A+ after school program. Following that for 2 years I worked at a daycare with ages 3months-5 years old. In 2013 I started working as an Assistant Teacher full time at a Catholic Montessori school Star of the sea early learning center in the toddler division with ages 2-5 years old. I still work there today. I love being outdoors and being active and especially love water activities, I am very comfortable in the water. I enjoy doing arts and crafts and anything creative. I am loving, fun, and nurturing. I can dance hula and am actually very interested in the Hawaiian culture and language. I attended a Hawaiian immersion school and can speak fluently in Hawaiian and it is something I still continue to use in my daily life. My career goal is to be a Teacher at a school that will allow me to create my own curriculum. I would also be interested in opening my own daycare/early learning center. I always loved working with children and find such joy in doing so. This career has already brought me such joy and I absolutely love what I do.
Debbie Murto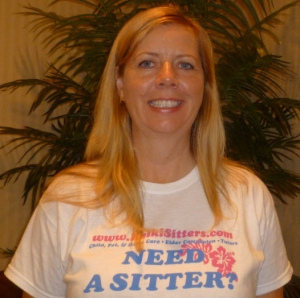 Aloha, my name is Debbie. I started babysitting at the age of 13 and have been interacting and providing childcare since. My experience includes 10+ years as a medical assistant working in a hospital with both newborns in pediatrics and children with behavioral health issues (depression, bipolar, eating disorders, schizophrenia). In addition I worked as a nursery room attendant and was an assistant Girl Scout leader. It is my goal to provide a fun and safe time for your children. It''s their vacation too! I am conscientious and truly love entertaining and educating children of all ages. I have a large bag of activities and crafts that I bring with me. And of course I am CPR/First Aid certified and have TB clearance. I look forward to meeting you and your family.
Parent Testimonial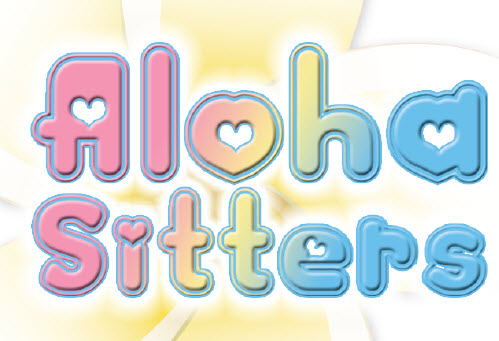 I just wanted to say thank you for sending Karen. She was very warm, professional and the children said (with big smiles) she was "fantastic - best babysitter ever!" They loved the games and craft activities. Please pass on our thanks. Kind Regards, Leilani Harvey
Parent Testimonial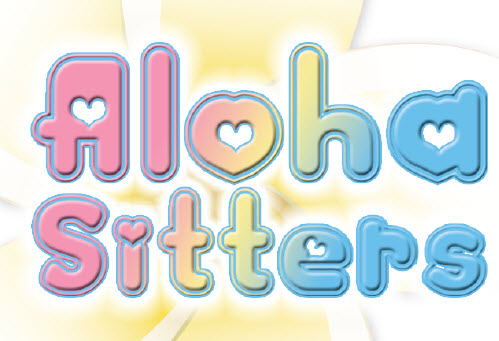 Hi Debbie, I just wanted to say a big thank you for all your help organizing babysitters for my 40th celebrations. Everyone was very happy with their sitters, including us - Kamila is lovely and we hope to see her next year as we are hoping to come more often!!! You were very organized and easy to work with - I really appreciate that. I wish we were still there!! Mahalo, Justine and all the crew!
Priscilla McClellan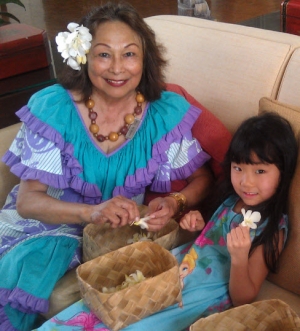 Aloha nou! I am Priscilla, a grandmother of 4 girls. When I go out to babysit, I introduce myself as Tutu, which is grandparent in Hawaiian. I have raised 6 children of my own, the last two being twin boy and girl so I''m no beginner in the child care business. In 2003, God sent me to Indiana to help a childhood friend as a nanny. They had just adopted a deaf and blind 4 year old from Thailand and desperately needed help. Trusting no one with the child, she asked for my help. He is now 12, speaks and hears with the aid of a hearing device. In 2004, my son received orders for Iraq, and I came home to Hawaii. I transported my then 4 and 5 year old (now 11 and 12) granddaughters from school, watched them until their mother came home. Still doing it! I joined one of the most prestigious hula halaus and have just started teaching seniors the art of hula at a senior center. I was also hired by the Kahala Hotel and Resort to teach hula, lei making and ukulele. I''m very capable of watching babies as well as older children. I believe if you love children, they respond in like. I care for and treat them as my own.
Travis Smith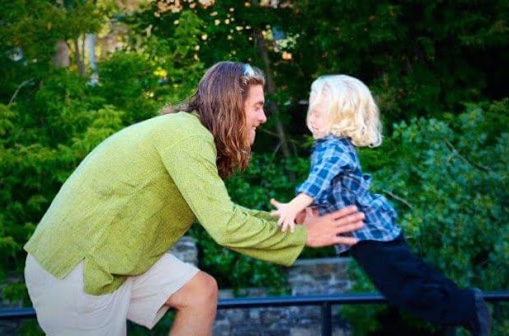 Aloha! My name is Travis Smith. In 2013 I graduated from Juniata College in Pennsylvania with a degree in Holistic Education. I have been working with children in many capacities prior to and since that time. I have been an in home child-care giver for numerous families dating back to 2011, primarily with children between the ages of 2-11 years. I spent two fall seasons working as an Environmental Educator at Shaver's Creek Environmental Center in Pennsylvania designing and facilitating outdoor experiences for children between the ages of 3 and 12 years, before moving to Hawaii in January of 2015. I integrated into the child care and education communities on this island by first volunteering at the Art Explorium with children between the ages of 2-4 years old; telling stories, and assisting the flow of the program. I have also been a Substitute Teacher and Teachers Aide with a play-based preschool in Honolulu called The Early School since August of 2015 for children between the ages of 18 months and 5 years. At times I would be leading groups of anywhere from 7-15 kids at a time. I have facilitated eco camps at The Green House Hawaii in Pauoa Valley for 10 kids per week, ages 5-10, for 5 hours a day over the course of 4 days. I design and facilitate exploratory and creatively engaging experiences around focuses of garden care, creative reuse of materials, and garden art amongst other topics. In January of 2017 I will begin subbing at Waialae Elementary Public Charter school, as well as working as an after school care member at Hanahou'oli elementary in Honolulu. My career aspirations relating to childcare are to design experiential programs to engage children in personal and community development. I also intend to get back into writing children's stories, and open a Holistic Education and Compassionate Communication consultation service with the intention of positively changing the ways we learn and communicate. Though I have no formal lifeguard training, I consider myself a strong swimmer with heightened awareness of what is happening around me. I have many special talents including but not limited to storytelling, adventure leading, imagination exploring, mindfulness practices, kindness, listening, basketball, soccer, dancing, theater, writing, sharing, and cooking.
Testimonial - Travis Smith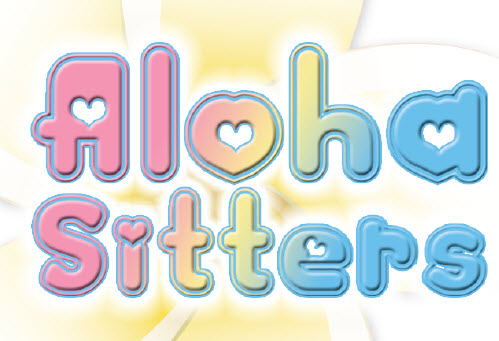 I met Travis almost 3 years ago when I was working as the education coordinator for the Art Explorium in kaimuki. He became one of our most reliable volunteers for our toddler program, "little artists." He was never late, cancelled or called in sick. He always dressed appropriately for the job. He came in early to help the instructor prep materials for the classes, assisted with art activities for the students (age 18 mo to 5 years), assisted with cleanup, read books, and even led a few activities himself. I would describe his character as Friendly, positive, upbeat, & engaged. Fantastic communication skills - He is a very clear and friendly communicator. I would describe his work ethic as "on it!". It's often hard to find male caretakers and educators as sweet and sensitive and easy to communicate with as Travis. Any program that hires him is lucky to have him! - Janice Staab from the Art Explorium.
Testimonial - Travis Smith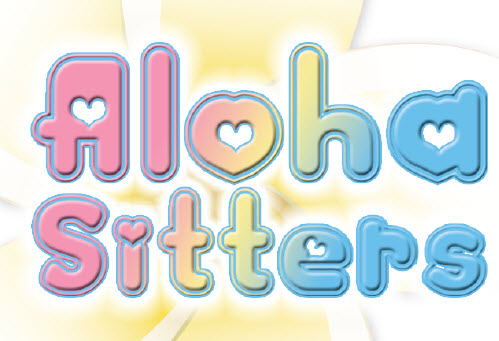 First and foremost I want to say that I whole-heartedly recommend Travis Joy Smith as a childcare worker!!! I have known Travis for about a year and a half. I first met him during the summer of 2015 when he came to volunteer at our school (The Early School). He was introduced to us by a much-loved Early School Alum, who also became a former sub and part-time aide at our school. I understand that she met him when they were both volunteering at The Art Explorium which is owned by a former Early School parent! We all immediately liked Travis and his positive energy. He had a natural way with the children, and we appreciated his willingness to help in any way he could. He quickly was asked to be on our sub list and was also hired as a part-time afternoon aide. Because we enjoyed working with him and trusted his work with the children he became a much sought-after sub and was very busy subbing for us!!! He's responsibilities were to Monitoring/overseeing interacting with children during indoor and outdoor play, supporting children in the use of the bathroom and basic hygiene, supporting circle times, reading to children, serving snack, helping children settle down to rest during naptime, keeping children safe. I would describe his character as Calm, Honest, Caring, Compassionate, a Good Listener, Thoughtful, Helpful and Kind. He is a clear, honest and caring communicator with staff and children. He's definitely there to help in any way he can. He's eager to learn and a hard worker. He'll ask questions if he's not sure what to do so that he can do the best job he can. The children love him and seek to be around him. He is playful, honest, open, very responsible, and he will also let them know in a positive way if they are doing something that's not okay. - Deirdre Yim, Ph.D. from The Early School
Parent Testimonial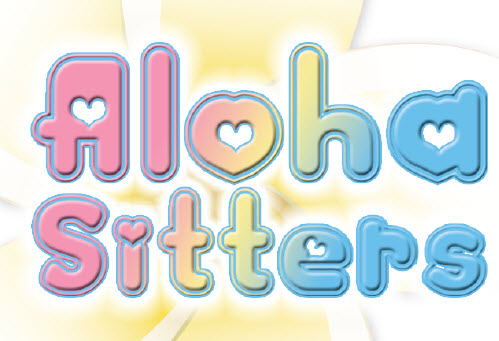 Debbie Murto looked after both our 3 year old son and 1 year old daughter for ten consecutive days/nights while we were in Waikiki in March 2012. Debbie made it possible for my Husband and me to have a proper holiday. Debbie was always punctual, reliable and completely flexible. She was dynamic and the kids really liked her company. On one occasion due to bad weather we called Debbie on a day we had told her she was not working at all and asked if she could be at our hotel in half an hour so we could catch a shuttle bus and she gave an enthusiastic "yes" and made it there in time! Debbie came prepared with toys for the kids and did things with the children that they enjoyed. My son is fairly clingy and doesn't like being left with just anybody, so I was pleased to return after a particularly long day to have him tell me how much fun he'd had with Debbie. Debbie followed all instructions in terms of food and sleep routines and every day would give me details of exactly what had happened whilst we were away. I would recommend her to any family travelling to Honolulu who needs either a night time babysitter for a few hours or someone longer term. Thanks again! Regards, Amanda Isenberg, from Sydney, Australia
Parent Testimonial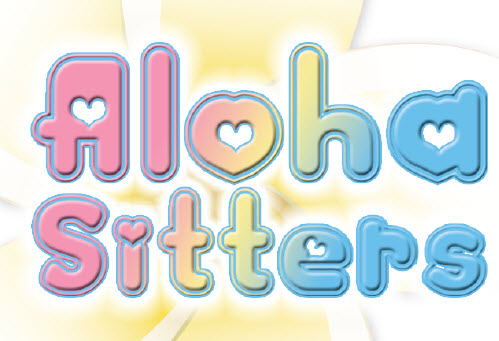 Just wanted to thank you so much for your help in finding us a sitter for our baby on our vacation to Oahu! Jackie was such a great sitter! She showed up at our hotel room with shell leis for my husband and I and a big ol' bag of tricks for our baby. Unfortunately, our little guy got really sick during our trip on a night Jackie was scheduled to come over. She swept in and calmed us down, held him and got him to sleep. The next day she checked in with us while we were at the doctor and all day long to see how he was doing, then insisted on coming over so that we could go out and enjoy our last night in Hawaii. It says something about her nature that we felt comfortable leaving our sick baby with another person, but she completely put us at ease and was as competent as they come. I'm only sorry he didn't get to spend all day with her! She was really, really great. In fact, my husband joked when we were leaving about getting her to move to the mainland! Thank you so much!- Jill and Preston
Parent Testimonial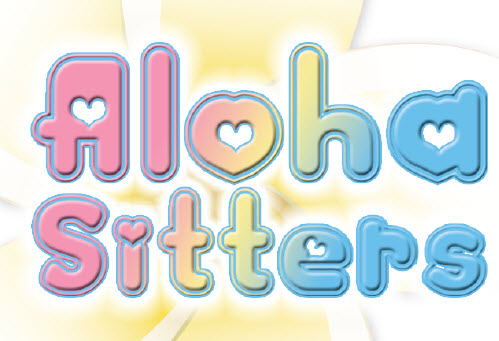 I recently was in Honolulu on vacation and I used your service on two occasions. Jackie was our sitter and she was AWESOME!!!! She brought over lots of toys and left them there for my son to play with until the next time she came and she played with him and took awesome notes on his activity. She was also so friendly and gave us some good tips on things to do. It wasn't easy to leave him in a strange a place but Jackie made us feel totally comfortable and I totally trusted her as soon as I met her. I would definitely recommend her and your service to anyone and I will definitely use her again if we come back. - Melinda Carreon
Maggie O'Keefe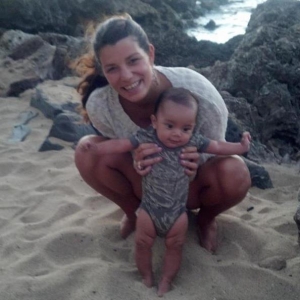 Hi! My name is Maggie O'Keefe. I attended the University of Hawaii at Manoa and received a degree in Special and Elementary Education. For the past two years I have been teaching in at Iroquois Point Elementary School as a Special Education teacher. When I gave birth to my son I took time off of teaching to be with him. I started babysitting children when I was 14 years old and have ever since. I was a lifeguard at the Jersey Shore for 5 years and provide swim lessons for the children there. I am CPR/First Aid/AED and Lifeguard certified for 5+ years. While watching children I always provide a safe and fun environment so it's an enjoyable time for everyone.
Amber Nunn Khan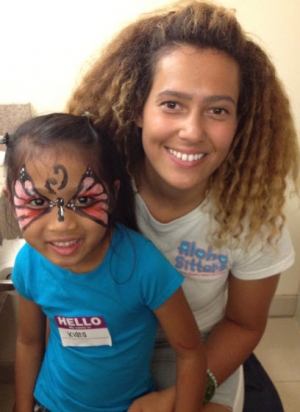 Aloha! I'm Amber and I am currently a student at the University of Hawaii studying Elementary Education. I come from a family of 8 children. I am the 3rd oldest and there is a 10 year difference between my youngest sister and I. Lucky for me I was the families built in babysitter. I truly enjoyed caring for my younger siblings as we now have a very strong bond between us. I am an energetic, interactive sitter. In high school I was on the cross country team and I love to dance. I am also very comfortable in the water as I love to surf and snorkel. I have done a bit of volunteer work. Every 3 months I donate blood, I have volunteered with the Red Cross and for a while I help tutor middle school children. I have been around and taken care of children my entire life. I regularly babysit for families in the community. Most recently I am caring for a family with 4 children: 1 year, twin 4 year olds and 7years. Punctuality and reliability are very important to me. I am very friendly and easy to get along with, and I love kids. They find me very entertaining!
Salome Jones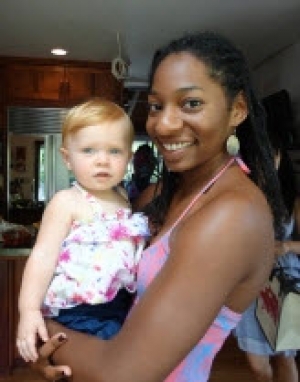 Aloha! My name is Salome and I have been babysitting & involved with childcare for the past 12 years. I have cared for a wide range of children from infants to pre-teens. I graduated from the University of Hawaii with a degree in Kinesiology and Rehabilitation Science and I am currently fulfilling my last pre-requisites for graduate school to study physical therapy. I have taken several classes covering child development and learned a lot teaching a basic motor skills clinic for pre-school and elementary students. For the past five years I have been a childcare volunteer as Lead Caregiver for kids 18-months to three years at my church (they are such a fun age group!). My responsibilities include checking the children in, being attentive to special needs and allergies, changing diapers, snack time, nap time, contacting parents if they are needed and giving guidance to the other volunteers. Being active is very important to me. I grew up participating in competitive gymnastics and in college I was on the Track and Field team. I enjoy being outside but also love relaxing indoors with a good book. As a military kid I've had the opportunity to live in several different places, including Germany, and I love experiencing new cultures. I look forward to meeting you and your child(ren)!
Juliet Tan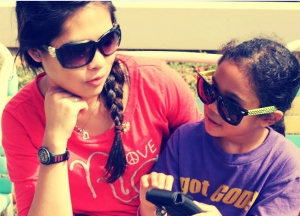 Aloha! I am a senior at HPU, majoring in Elementary Education. My career aspiration is to become an elementary teacher in a private school in Hawaii. I want to become a teacher because it is one of the most rewarding jobs in the world. It is all about shaping and changing the lives of young individuals who will look up to us as their role models. The learning experience is a life-long satisfying achievement. As part of my schooling I am assigned volunteer work. This last semester I volunteered at Ala Wai Elementary's After School Program for 6 months. The kids I worked with were from grades 1-4. I was given one 3rd grader to "mentor" but I also conducted activities with a group of maximum 20 kids - they were mostly grades 3&4. For the last 2 years I have worked as a student teacher once a week for 1st & 2nd graders. I speak some Mandarin Chinese and French. I like playing tag, soccer and other group games. I also like reading aloud and doing art activities with kids. I play the piano, guitar & ukulele. While living in Singapore I received my safety certification in Kayaking. I will be looking forward to meeting your family!
Shannon Morrison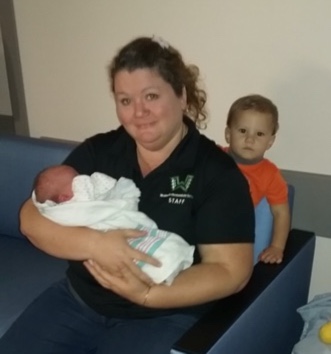 Aloha, My name is Shannon. I recently completed my Masters in Education from the University of West Georgia and I am also a certified Reading specialist. Since 2012 I have taught 4th grade at Waimalu Elementary. I have worked in the Hawaii education system since 2010. Every Sunday since March 2016 I have been volunteering my time teaching Sunday school to ages 8-12 years old. I have baby sat for neighborhood families from the time I was ten. I have cared for babies as young as 4 months to children as old as 11 years at least once a month. I have three grown boys of my own and 2 young grandchildren. My long-term career goals is to be a literacy coach because if children can read there is nothing they cannot learn or do. If they cannot read their paths in life will be limited. Also, as a teacher I see the needs for teachers to know strategies in order to teach students to read. I want to teach teachers these strategies to make them successful in the classroom. It is my hope to provide excellent keiki (child) care to families as I know from experience how difficult this can be. As a teacher and a mom, I believe that all children deserve to be nurtured and loved by all adults they spend time with. Thank you, Shannon Morrison
Jackie Furst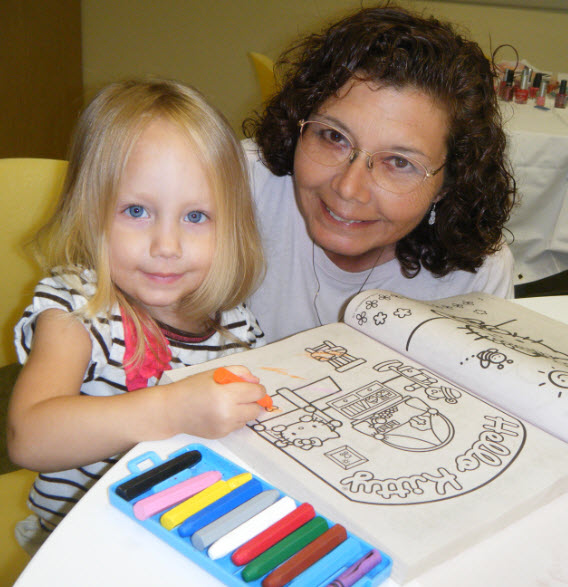 Aloha, My name is Jackie I have raised several children of my own and now I am a grandma & even a great grandma! I believe the saying "It takes a village to raise a child." I have been a full time nanny to 2 elementary school-aged children who have a single father in the military. He goes on 2 month deployments every month or so. I am fully responsible for preparing all their meals, driving them to & from school, helping with homework, laundry, housekeeping, and giving the children all the love and attention they need. I have also been working for Keiki Sitters since 2008 as their Lead Sitter. At group childcare events I am responsible for as few as 2 to as many as 120 children ages newborns to 13 years old. I create the activities agenda and supply all the toys, games and crafts to keep the children entertained. I recently bought an indoor bouncy house to bring with me, the children LOVE it! I am an energetic, up-beat, happy person. I love life and would love to be a part of making your vacation more relaxing for you!
Parent Testimonial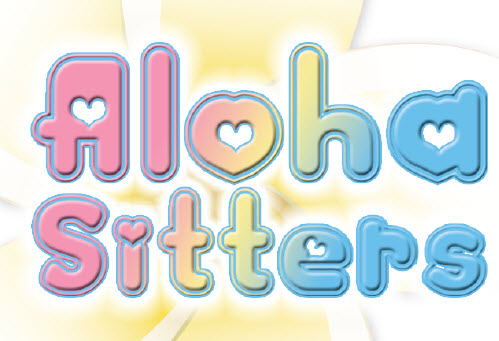 Jackie was an absolutely wonderful babysitter. She followed our routine exactly, Audrey loved her, she brought toys, was always on time and made us feel at ease. We were really able to enjoy my sister's wedding and the rest of our holiday knowing Audrey was so well taken care of. Jackie is a lovely, warm friendly person and I would highly recommend her to anyone in Hawaii needing a child minder. Thank you again. Kind Regards, Jane
Denise Tokeshi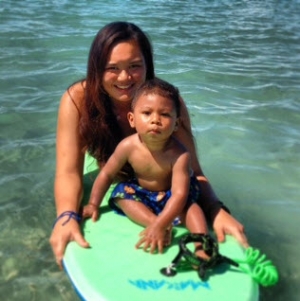 Aloha! My name is Denise Tokeshi. I was born and raised on the Big Island, and I am currently working towards my degree in Child Psychology at the University of Hawaii at Manoa. I have a strong passion for working with children. I am aspiring to either work at an elementary school as a guidance counselor, or opening up my own practice as a child psychologist. I currently work at Hawaii Baptist Academy as an After School Enrichment Programs Leader ranging from 15-40 children at a time, from Kindergarten to 6th grade. Prior to this, I have also worked at the Manoa Children's Center as a Teacher's Aide caring for children 2-5 years of age. Aside from working, I have also been a nursery/children's worker at my churches on the Big Island and Oahu. As of now, I am a youth leader within my church mentoring and caring for kids ranging from 6th grade to 12th grade. Throughout my life, I have played various sports, specifically basketball. In my spare time, I enjoy reading, surfing, fishing, hiking…basically anything outdoors! I have always had a strong love and connection with children of all ages. I am excited to meet you and your family!
Parent Testimonial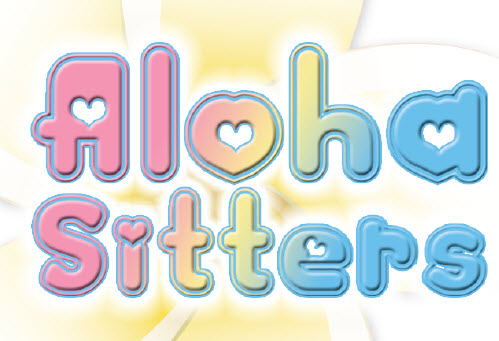 Debbie Murto looked after our little Ruby for the past 5 nights. It's been a massive step for us leaving her with a sitter for the 1st time & Debbie had made the experience really enjoyable & stress free. We have truly relaxed & enjoyed our evenings knowing our baby girl was in such good hands. Thank you for the bottom of our hearts – Mahalo! – Kate & Sam
Abigail Brengle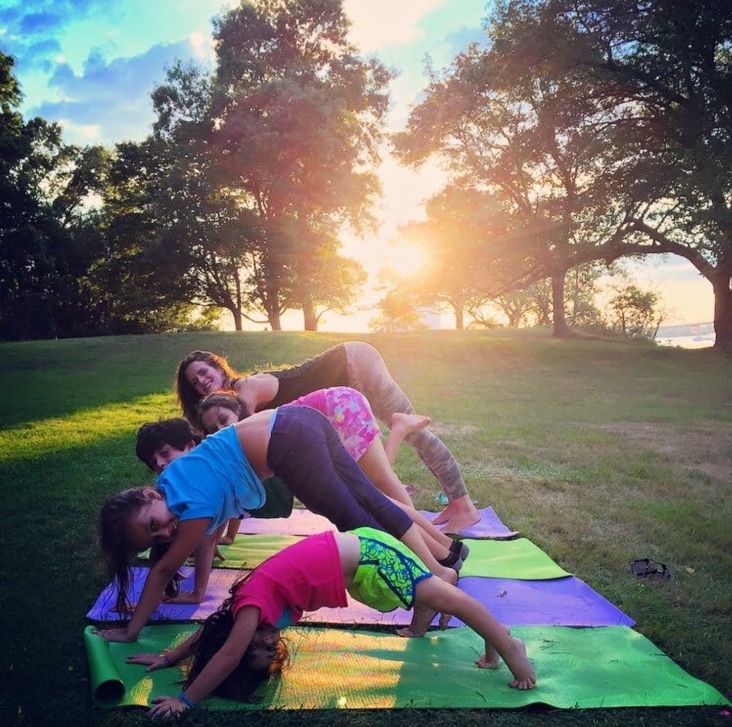 Aloha! My name is Abby. I am CPR/First Aid Certified & have returned a clean background check. I have my Bachelors degree in International Affairs, but my true passion lies in my work as a children's yoga instructor. I am a Certified Radiant Child Yoga Teacher (35hr training) & Certified to Teach Yoga for ADHD, Autism & differently abled children (20 hour training) & I completed my 200 hour training for Family Yoga! During my college school breaks I was able to teach yoga…For 4 months I taught weekly 90 minute yoga classes for children ages 4-8 years old, incorporating games, art activities, meditation, yoga postures & stretches. For 3 months I was an After School Program Yoga Teacher at an elementary school where I taught 2 60 minute classes for ages 5-6yrs & 8-10yrs. I was also a Messy Munchkin Art Teacher for 3 months where I lead a Mommy & Me class with messy art activities, sensory activities, and circle time with songs & stretching. For 5 summers I worked as The Head Camp Counselor where I led a group of 10 children ages 5-10 years old with field sports, Tennis, swimming, & led games. At the camp I also helped instruct swimming lessons along with a lifeguard. I grew up on the ocean and I am a strong swimmer and feel comfortable monitoring swimming children. For 1.5 years I was a full time nanny to a 3yr & 6yr old. For Since 2006 I have been babysitting for families in the communities I lived in typically ages 3-10 years old, although I did obtain quite a bit of baby toddler experience by volunteering at St. Andrew's Church for 2 years caring for ages 1-2 years old while their parents were in Sunday Church Service. For an entire summer I volunteered every week as a Yoga Teacher at a Youth Enrichment Service for underserved pre-teen girls who were participating in a leadership program. I am currently working towards being a founder in a non-profit organization that brings yoga and fun to homeless children. Volunteer yoga teachers will travel to shelters, motels, community centers and schools to teach classes. By providing the framework of a yoga practice to children my goal is to plant a seed for a practice that will enrich their lives forever. I also aspire to be a life coach. I design custom guides to happy living. I use my illustrations and writing abilities to design short books that outline healthy morning routines, simple mindfulness and meditation practices, along with recipes, and other tips to help live a more fulfilling and happy life. I am energetic and playful and love to incorporate music, movement and art activities with the kids in my care. I love fostering children's innate creativity and sparking their imagination through storytelling and games. My goal is to make sure the kids feel comfortable & happy at all times, in a safe & fun environment! I am super active and love playing sports, especially basketball & tennis. I grew up sailing with my family and as a camp counselor I instructed swimming lessons, so I am very comfortable swimming with children in the ocean & pools. I look forward to meeting you and your family!
Joanna Wright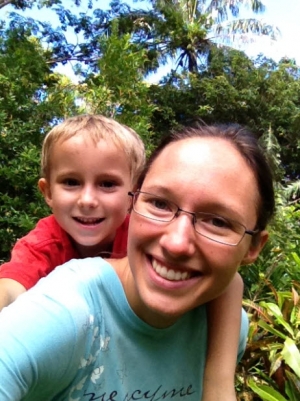 Aloha, my name is Joanna Wright. I am a private Latin teacher and tutor (ages 3rd grade–High School) with 8 years of babysitting experience (ages 0-13yrs). Many of my close friends have young babies right now so I have quite a bit of recent infant experience. My younger sister has down syndrome so I have acquired a lot experience caring for special needs children. My volunteer experience includes summer camps, kids clubs, church nursery, Sunday school and respite care. I am also a mother of a 5 year old. I hold a B.A. in Classical Liberal Arts and am currently back in school at UH to improve my teaching qualifications in the Classics. Ever since I was a teenager I have loved caring for young children. Their creativity, unconditional acceptance, and fresh perspectives really inspire me. I am a patient, gentle, nurturing person who loves to get to know the kids I care for, understand how they think, and enjoy playing and being silly with them. As a teacher, I always try to stimulate the kids to discover new things and develop their skills, but I also let them have space to grow at their own pace. You can be sure I will give your child lots of attention, including reading and interactive play. I am a strong believer in the benefits of adequate sleep and will faithfully follow bedtime and nap routines. I am also careful to respect parents' rules and disciplinary procedures. I love gardening, going on fun outings (zoo, museum, library, etc), cooking, being outdoors, hiking, snorkeling, reading to kids, making music, and doing crafts. I can't wait to meet your family!
Kanoe Holomalia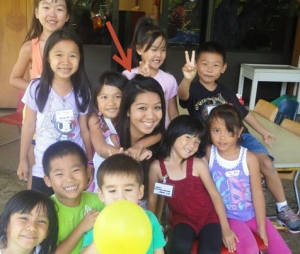 Aloha :) My name is Kanoe Holomalia and I am currently a senior at UH Manoa and will be graduating with my Bachelors degree in Elementary Education this coming Spring. I have hopes of obtaining my Masters in Counseling Psychology next year at Chaminade University with an emphasis in Child Development. I've always had a passion for working with kids because of the happiness they bring to me and I can bring to them. I have worked with kids for over 7 years now working as a Junior Leader at the YMCA along with being a Summer Fun Leader and after school Teacher. Over the course of my training towards a degree in Education I worked at 4 local elementary schools as a Teacher's Aide and I currently work as a tutor. I love to sing and have a great passion for music. I've been a part of many musical theater productions in our community. I have worked with various ages and personalities and am a very versatile babysitter. You will rest assure that I will keep your children safe and entertained. I will make sure that when you come to pick them up that they will have a smile on their faces.
Jeannie Pyun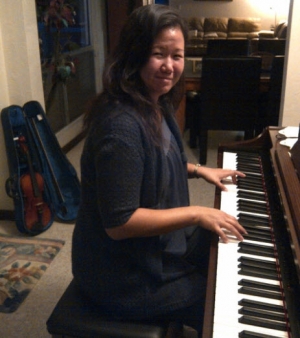 Aloha! My name is Jeannie and I am 37 years old. I was born and raised in Oahu and absolutely love living here! Right now, I am a Preschool Teacher's Aide and am working towards completing my online CDA program in Early Childhood Education. I have an A.A. in Liberal Arts from Kapiolani Community College and a B.A. in both English and Music from U.H. Manoa. I also have a Post-Baccalaureate Degree in Secondary Education for English from UH. Manoa. I knew from any early age that I loved working with children. When I was 10 years old, my sister was born and when I was 14 years old, my brother was born. I learned to take care of both of them and was in many ways like a "second mother" to them. I also have babysat for my friends' child(ren) numerous times throughout the last 15 years. My professional experience is as follows: I worked as an Aide and then as a Group Leader for 2nd & 3rd grade children at an Afternoon A+ Program here in Hawaii. I then worked as a volunteer Teacher's Assistant for the Choir program at a local High School. I worked briefly as a 7th Grade English Teacher at a middle school on the west side of the island and am currently working as a part-time tutor at a Learning Center teaching reading, writing and math to children ages 4 and up. I have also been working first as a Preschool then as a K-2nd grade Teacher in the Children's Ministry at my church for the past 5 years. Right now, I am the Music Teacher for the preschool that I work at. I love incorporating all of my musical knowledge to help my students to grow not only musically, but physically, socially, and emotionally as well. My training in voice, piano, violin, and guitar really help me in the work that I do. As your potential babysitter, I would promote a fun, vibrant, and safe environment and implement crafts/games & musical activities for your child(ren) to actively engage in. I would also make sure to follow all the rules and guidelines that you have already established with your child(ren). I look forward to meeting you and your family while you are staying here in Oahu! Much mahalo.
Parent Testimonial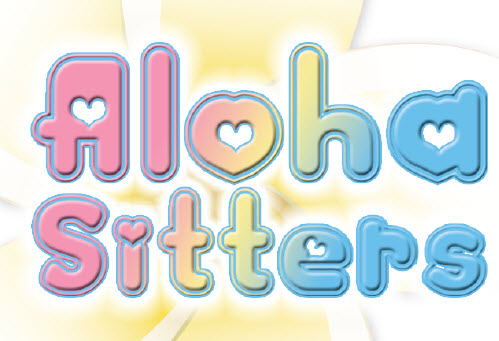 Just wanted to email to pass on our thanks to Kamila. She was terrific and did an amazing job with our two girls, both who instantly connected with her. We were totally rapt with the service and experience that we had. – Mr. Black from Australia
Mahele Nitahara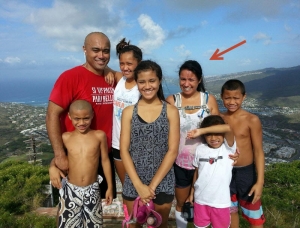 Aloha! I have 5 children of my own, ranging in ages 6 to 15. I have been teaching elementary age students for 11 years. I am currently a Substitute Teacher at Kamehameha Schools and I also do private tutoring. I volunteer in my church's children's class as a teacher and activities coordinator with children ages 18 months to 12 years old. What that entails is teaching Sunday school to a group of 10 young children each week and also providing a lesson and activity to about 30 children ages 3-12. We average about 50 children each Sunday. I am first aid and CPR certified through American Medical Response, as well as Youth Protection certified through the Boy Scouts of America. I am a Cub Scout leader & parent. I am a Hawaiian local born right here in Honolulu. I love sharing my culture with others by teaching hula and crafts. I can teach crafts such as using ti leaves to make head bands and fish. I worked at a luau for 3 years while I was in college and know now to teach dances that your children would enjoy. I enjoy hiking, running, and watching my kids' games and performances. I love to swim and I enjoy stand-up paddling. I taught my own children to swim by 2 years old. I also love my weekly Date Nights with my husband, which is why I'm happy to care for others' children to give them alone time. I believe children are the greatest gifts of all.
Riley Swanson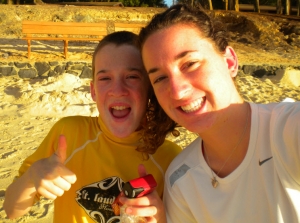 Aloha families!! As an energetic, loving, outgoing and passionate young woman, I would be delighted to spend time with you and your children! With 12+ years of childcare experience, from babysitting, camp counseling, teaching and a year spent with the name "nanny" I feel very comfortable and knowledgeable working with the youth. I am a very active individual, loving sports and other outdoor activities. My BS degree is in Exercise Science and I am currently working as a Skills Trainer with autistic youth ages 3yrs-22yrs old. I am passionate about serving and helping others, using my God given gifts and talents in any way I can. I would love to spend a few hours, or even a day loving on and exploring this beautiful island with your children!
Aleezah Camacho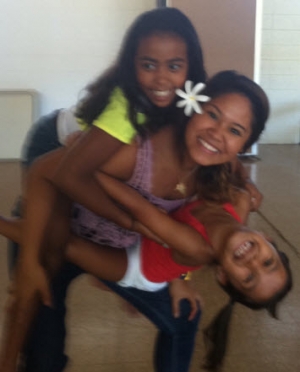 Aloha! My name is Aleezah-Clariz Camacho, but for short you an call me AC or Zee. I am 24 years old and currently a senior at the University of Manoa. I am pursuing a degree in Sociology and minoring in Women's studies. I am CPR, AED, and First Aid certified. I am fluent in both English and Tagalog. I work at Hawaii Baptist Academy as an after school care Leader with the 5th graders. Prior to this position I worked at Kinoole Baptist Church's enrichment program K-5th grade. I am from the Big Island of Hawaii and am an island girl. I am outdoorsy, love to surf and be at the beach, but also love to dance hula. I love to sing and am musically inclined playing the ukulele, guitar, and some piano. I am very comfortable in the water. I was on the water polo team in high school & on the swim team for 1 year. I am looking forward to working with your family. Mahalo nui loa
Keala Pacheco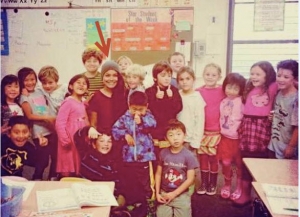 Hi I'm Keala (: I am from Kahalu'u, O'ahu, born and raised. I am 22 years old and currently a Senior at the University of San Francisco majoring in Psychology. I plan to get a Masters in social work and eventually become a licensed clinical social worker. I aspire to work with children who come from at-risk and low-income populations, such as foster children and other children with a variety of behavioral, learning, and psychological disorders, in a clinical setting as a therapist. I have always been passionate about working with and being surrounded by kids. I have been babysitting since I was 10 years old and currently work for a babysitting agency called Wonder Sitter in San Francisco. During my school breaks I fly home to Hawaii and work for Aloha Sitters. I have worked in a variety of settings with children in Hawai'i as well as in San Francisco, such as in low-income Elementary schools, Hawaiian Emersion preschools, Autism day camps, and a variety of after school care programs. I have a wide variety of experience, from newborns up to 14 years old. I am also passionate about music, fashion, and spending time with family and friends.
Mayumi Yamanaka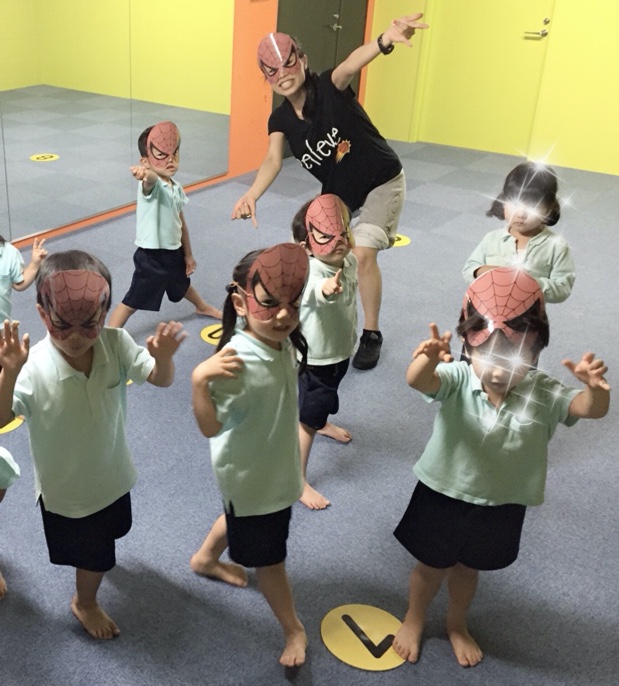 My name is Mayumi Yamanaka. I am originally from Japan, but I lived in U.S. for 15 years. I am fluent in both English & Japanese. I have a Bachelor degree in Elementary Education (K-8) and an endorsement in Early Childhood (birth-K) from the University of Arizona. Currently, I am studying at Chaminade University in Hawaii for a Masters in School Counseling Program. I am also CPR and First Aid Certified. I have taught preschool, first grade, and second grade for 10 years as a homeroom teacher in Arizona and Japan. During these 10 years I was a teacher aid (ages 2-4 years old) for 1 year at a bilingual Kids preschool later I worked at an Indian Reservation in Arizona for two years as a second grade homeroom teacher and cheerleading coach. I am a cheerleader/ dance coach for children 2-16 years old. I teach ballet, jazz, modern, hip hop and baton twirling. For 2 years once a week I volunteered my time teaching these classes at an international preschool in Tokyo. I have been babysitting for 15 years for ages as young as 2 years old. I really enjoy teaching and am happy working with children. I am looking forward to meeting you and having fun with your child/children!
Hermen Tesoro Jr.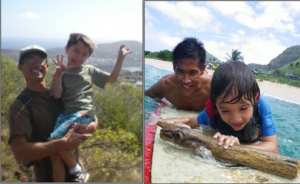 My name is Hermen Tesoro. My friends call me Junior. I am currently employed as a company actor with the Honolulu Theater for Youth for 17 years. I have also worked with Kumu Kahua Theater, Windward Community College, Kennedy Theater, Diamond Head Theater, the Hawai'i Shakespeare Festival and Maui Academy of Performing Arts. Throughout my career with HTY, I have had the privilege in working with Kindergartners through 5th graders, teaching and mentoring them in the performing arts. For the summer drama program I am an acting coach to children as young as preschool age. For 30 days I oversee 20 children. They each receive a role in a play. We rehearse 4 hours each day then at the end of the month we perform the play for their parents. I have also worked eight years in HTY's drama educational program , that make a difference in the lives of Hawai'i young people and families of all cultural and economic backgrounds. I nurture each child with motivation and guidance to grow their ambition in the performing arts; that brings me great joy! I also have been a youth leader at my Christian Church for more than 10 years. I have had the privilege of teaching Oahu's youth the Bible using a variety of teaching-learning approaches and prayerfully guiding youth toward spiritual transformation. I have a 6 year old son. We go surfing a couple times a week (see photo). I am a very strong swimmer and comfortable taking children to the beach. I am a very fun, energetic person that is thrilled to be part of Aloha Sitters, and will care for your child/children by creating a stimulating, nurturing, and safe environment. Mahalo!
Parent Testimonial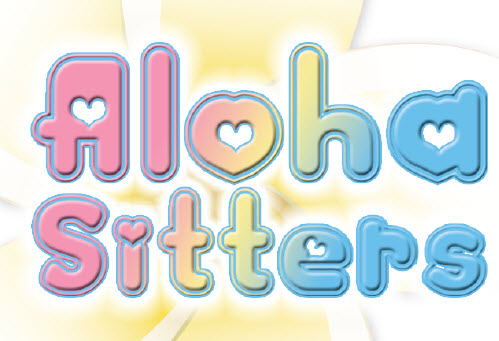 We just wanted to thank Kathy Custer so very much for looking after Madi every night for 2 and a half weeks while we were on vacation in Waikiki. It was so nice that we were able to enjoy each night of our trip knowing Madi was in great hands and we completely trusted her 100%. The continuous updates throughout the night were reassuring that we definitely had the right person looking after our daughter. We cannot recommend Aloha Sitters high enough and we will definitely be using your service again when we return at the end of the year. Thank you for making our holiday so enjoyable. P.S Madi absolutely LOVES her book that Kathy gave her on the last night. Lots of Love, Josh, Chloe and Madi from Sydney Australia
Parent Testimonial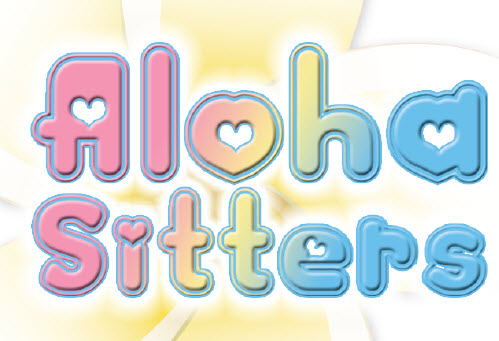 We just wanted to thank you for your wonderful care for Eva while we were on Oahu. Eva enjoyed her time with Mahele and Jennifer so much. Both Jennifer and Mahele were flexible about Eva's choice of activities. They showed up on time for each scheduled shift and made sure that they understood how to best meet our daughters' special needs. Eva thoroughly enjoyed her time with each of them and counts her time with each of them as a highlight of our trip to Hawaii. We also really enjoyed talking with them and getting to know about their lives although Eva preferred to keep each of them to herself! Thank you for making this a really nice trip for her and for enabling us to have some down time. It was so fun to meet both of you and I hope our paths will cross again! Aloha Sitters has wonderful caregivers! Mahalo nui loa! - Jan Fondell
Evangeline (Angie) Navarro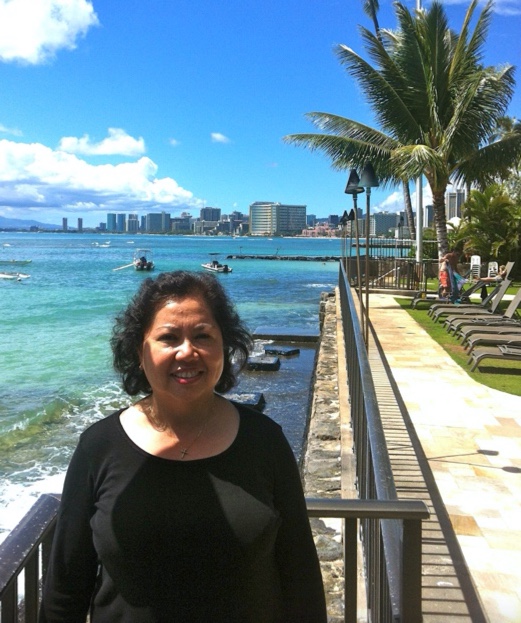 Aloha my name is Evangeline but you can call me Angie for short and it's easier to remember. Well I have been babysitting for over 35 years for family and friends, ages from new born to fifteen years old. I'm a teacher by profession. When I first started I taught Pre-School for four years, than from Preschool I taught at a Middle School as a Para Professional Tutor in the Special Education department for three years. Currently working at Variety School of Hawaii as an Educational Assistant in the High School department and I work part time at Sacred Hearts Academy After School Care for the Senior Kindergarten class (5 year olds). I'm certified in Adult and Pediatric CPR/First aid/AED and TB clearance. For 4 years I volunteered at church teaching/tutoring children 6-18 years old from immigrant families. For fun I love cooking and baking, swimming, hiking and taking long walks on the beach. While attending University I took an advanced swimming class. My hope and goal is to provide optimal care for your children by keeping them safe, encouraging healthy active living, and creating an environment filled with fun! I look forward to meeting you and your family.
Ciara Steynberg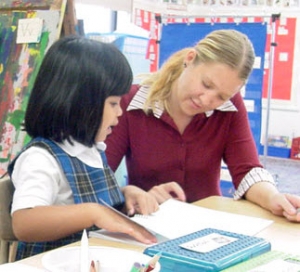 Aloha, my name is Ciara Steynberg (pronounced Ke-ra Stain-berg). I am 35 years old and have lived in Hawaii for 7 years. I am certified in CPR and First aid certified and have a Bachelors Degree in Liberal studies with an emphasis in Elementary Education. I have also completed the Elementary Education Credential program. I have 23 years of experience working with children. My experience started as a babysitter, then I taught preschool (2-5 year olds), substitute taught and recently I have been an Elementary school teacher for the past 7 years. If you are looking for a responsible, fun, and knowledgeable person to play with and watch your children, I am the right sitter for you! I spend my free time dancing, hula hooping, doing yoga, surfing, making jewelry and sewing. I know the islands very well and always find something fun to do! I had an olympic swim coach when I was 11 and swam in many national competitions in South Africa, where I grew up. I was also on the High School swim team in San Luis Obispo, CA. I am not lifeguard certified but plan on getting certified within the next few months. I also have lots of fun Hawaiian books and songs that I can share with your children.
Taylor Nicola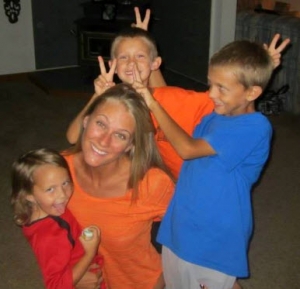 Aloha! My name is Taylor Nicola and I am a student at the University of Hawaii at Manoa. I am currently a senior in the Myron B. Thompson School of Social Work. I will graduate in the spring and will start nursing school in fall 2015 to receive my Master's in Nursing. I am a Dean's list student and eventually would love to work in the pediatric oncology (cancer) department in the hospital or with terminally ill children. I have been a nanny on the islands for the past three years. I currently nanny four children, the three oldest are boys that are in 8th grade, 6th grade, and 4th grade, I also nanny their 3 year old sister that was adopted from Korea. Before moving to Hawaii I lived in Colorado where I babysat for different family members for six years. These children ranged anywhere from newborn to middle school age. Here in Hawaii I volunteer for the HUGS program which allows me to work with children that have life threatening illnesses. I have also volunteered at Queens Hospital and Kapiolani Women's and Children's Hospital. I currently am an intern at Goodwill where I work with people who have developmental disabilities. I love going to the beach and doing anything outdoors. I am a PADI Certified Scuba Diver and have taught many of my cousins how to swim. I am an avid volleyball player and love to bake as well as do different arts and crafts. I have a passion for running and completed my first marathon this year. I look forward to meeting you and your children and hope to make your trip a pleasurable and unforgettable trip for you and your children. Mahalo!
Aurora Buell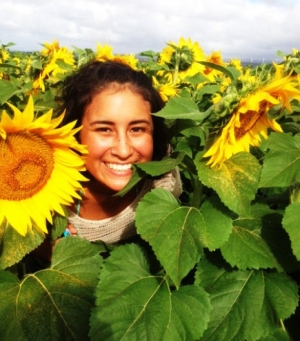 My name is Aurora Buell and I come from an awesome family of three other siblings and many cousins growing up. I have babysat since I was in middle school and have the most experience working with 6 month to 8 year old kids. I worked as a nursery attendant for my church for 3 years. I was the main nursery attendant, and I worked with 6 month babies up to 7 year olds. I would watch up to six kids at a time for two-three hours while parents were in service. I currently am interning at Hale Kipa's Youth Outreach (YO!) program in Waikiki, where teen mothers have kids that need attending to while they are in GED classes. I have looked after 6 month to 2 year old kids at YO!. I enjoy art immensely, and believe in art therapy. My current career aspiration is to continue working with homeless and runaway youth that have suffered from systemic violence and oppression, trauma, neglect, abuse, mental illness, and trafficking. Creating a safe, supportive, and encouraging environment for any child is necessary for them to know their worth and light inside them. I'm excited be graduating from UH Manoa this spring in social work! I enjoy art, hiking, storytelling, and beaching. I believe in creating a safe, encouraging, and fun environment for our keiki.
Parent Testimonial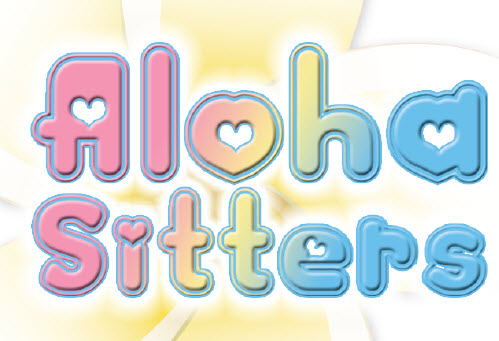 I just wanted to write in to you and let you know what a pleasure it was to have Abby sit for us while we were visiting our family. Abby was always on time (and early)! She brought toys for the kids and did yoga with them. My son who is 4 and daughter who is 2 are still talking about her and asking me when we can go visit HER! I just want to say thank you to both Abby for a lovely week and for Debbie who set this all up. We will be back in March and I look forward to using Abby and Keiki sitters again! - Elizabeth Wells
Parent Testimonial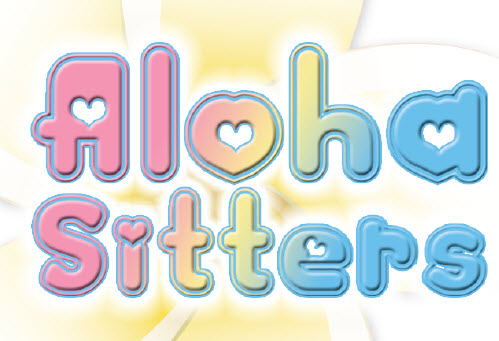 Hi there, I just want to say a quick thank you to Debbie and Shannon! Debbie was so easy to deal with and so fast at finding a sitter for our little 9 month old boy. Shannon was absolutely great. So professional and you can tell she loves kids. I just wish we had found out about Aloha Sitters earlier. I'll definitely be recommending your service to the many mothers in Sydney that I know will be coming for holidays in the near future. Hopefully we will be back again one day too. Thanks again! – Mrs. Langley
Parent Testimonial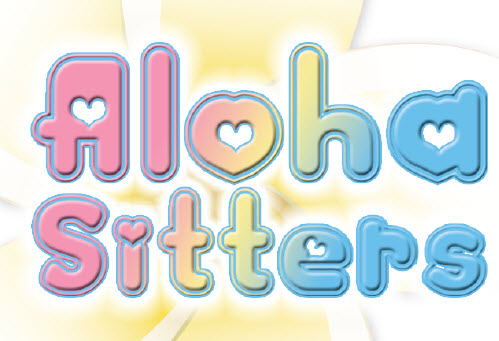 "Ciara Steynberg was amazing--she was fabulous! In fact, we've had her back several times. We couldn't have asked for someone better. We were just thrilled! I've used a lot of nannies and I can tell which ones are good and which ones aren't. She is exceptional! She was willing to do anything . . . if we wanted to go surfing, she'd go surfing . . . I know how hard it is to find good staff, so you guys are doing a great job!" - Tiffany Young
Parent Testimonial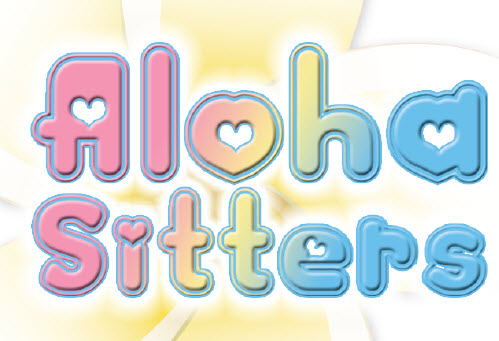 As regular visitors to Hawaii from New Zealand we decided on our recent trip to use the services of a local sitting service. In the past we had bought a nanny with us to care for our children. After requesting a sitter through Aloha Sitters website for a 6 day period (13-18 October 2014) we were offered Debbie Murto for the duration of our stay. After reading her profile we were delighted and felt confident of our holiday plans. This was reconfirmed when we first met Debbie and felt completely at ease leaving our 9 and 3 year old boys in her care. We stayed at 2 hotels in Waikiki and found Debbie to use her local knowledge to her advantage including showing the children where a local playground was and where certain local (favourite) restaurants were. She also enthusiastically took the boys swimming and took an interest in their hobbies. Debbie was always on time and was prepared to work 2 days fairly long hours. She was very conscientious about making sure the children adhered to her rules and at the same time ensured she kept to my youngest routine of an afternoon nap. She gave us a complete overview of their day and what/amount of food/drink they had consumed and activities undertaken while under her care. Our children both still fondly talk about Debbie and we would not only request her on any future trip we would highly recommend her to others. Yours sincerely, Carolyn and Peter Bromhead
Adeola Ogunsanya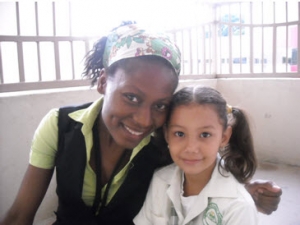 Aloha! My name is Adeola Ogunsanya and I grew up on the North side of Chicago. My family is from Lagos, Nigeria however I was born and raised in the U.S (being the second eldest of five siblings). My educational background is in Nursing (BSN, RN). During my studies I interned in the pediatric ward & with the elderly. However my love for children led me to other exciting avenues! I began to volunteer my services at church, as a Teacher in the Children's Ministry (working in the nursery and with toddlers for 4 years); I also worked as a nanny/babysitter for several families (of infants/ toddlers/school aged children/& teens throughout a period of 15 years). Some of my professional work experiences include: A Daycare, Nonprofit organizations, Chicago Public Schools, and Missionary trips (to Indonesia & Honduras). I would describe myself as an energetic and fun-loving individual who LOVES babies and has a passion for children/youth!!! I take my job seriously, go the extra mile, love teaching, and am a positive role model. Being a part of their growth process is very rewarding! In addition to my joy of working with children, my hobbies include: walking/jogging; rollerblading, going to the spa, traveling (when I can), going to church, and simply spending quality time with close family/friends. I know how to swim and one day I plan to get certified as a Life Guard.
Parent Testimonial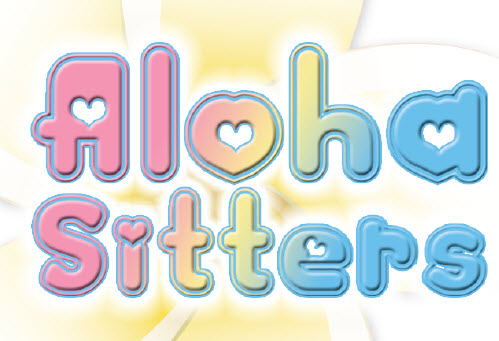 Just wanted to thank you for connecting us with Adeola (Ady) for babysitting on our recent trip to Waikiki. She was so delightful, flexible, and accommodating. She was 100% reliable and obviously loves children very much. She was great with our 8 month old and would be terrific with kids of any age. We even learned some new songs from her. Thanks again! - Shira
Shekinah Landicho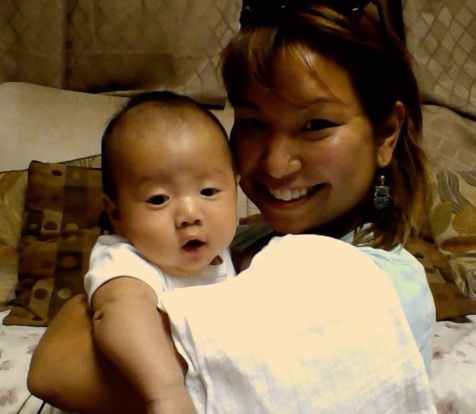 Aloha, my name is Shekinah! I am cpr/first aid certified & have returned a clean background check. I am currently a student at the University of Hawaii at Manoa studying Psychology and Food Science. In psychology, I have taken classes that were especially focused on child development and exceptional needs. In the past, I have had experience volunteering in community family events as well as babysitting for others. Growing up, my family attended a church of which I was actively involved. For 1 year every Sunday I worked in the church daycare. In the nursery I cared for children 5 years to 8 years old. The community events I volunteered at were Community events include the Children's Discovery Fair and the Health & Wellness Fair at Leeward Community College. In high school, I began to tutor students as young as 7 years old. Throughout college, I continued to tutor students of various ages – I tutored for 5 years in total. When I lived in California, I used to help umpire Little League Baseball. I've babysat for many families in my community including once a week I cared for a 6 month old baby until she was 1 year old. Currently, I work providing Waikiki tours to foreign students desiring to increase their English skills. Additionally, I have worked as a lifeguard for two seasons at a family water resort. My hobbies include drinking tea, eating waffles, going on adventures, and flying planes! Concurrent with school, I am also training to becoming a pilot! I can be a bit silly, but I'm just a big kid at heart! I look forward to having fun with your family!
Jessica Soll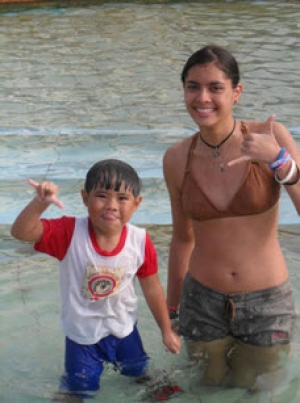 Aloha, my name is Jessica. I am currently attending UH Manoa majoring in Elementary and Early Childhood Education. I love children and hope to teach at a preschool here on Oahu after graduation. For several years & currently I have been working as a Teachers Aid in a kindergarten classroom, as a childcare provider at a local church nursery, and as a substitute teacher at a preschool where I also volunteer in my free time. I have about 10 years of childcare/babysitting experience. I love swimming and sports and participated in a variety of sports in school including swim team, volleyball, and tennis. I am a firm believer in learning from children. I also believe that laughter is the best medicine. I love playing with kids and making them laugh to see those smiles light up their faces. I look forward to meeting your family!!
Sarah Uno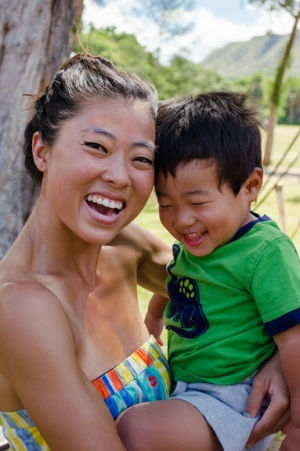 Aloha! My name is Sarah. I was born and raised on the island of Maui. I am a graduate student at the University of Hawaii at Manoa. I am working towards my MA in Linguistics with a focus in Language Acquisition. This means that I study how children learn language early in development. I have 25 clinical hours of fieldwork experience with Imua Child and Family Services; a nonprofit early intervention agency devoted to providing therapeutic services and support to children between the ages of 0-3 years with language and other motor-based impairments. In addition to this, I have worked with children between the ages of 0-10 years through my active involvement at church for the past 10 years; and for 1 year as a substitute teacher for ages 3-10 years at Montessori School of Maui. I believe there is a great need out there for children to have a positive role model as well as a safe and loving environment to learn and grow creatively in. During the week, I love taking my friend's younger siblings surfing at Waikiki and I train at the Palolo Boxing Club where I also have helped for the last 1.5 years training children between the ages of 7-13 years in boxing. I am CPR/First Aid certified and I have a valid driver's license. I look forward to meeting you and your ohana. Mahalo!
Gisela Ricardi King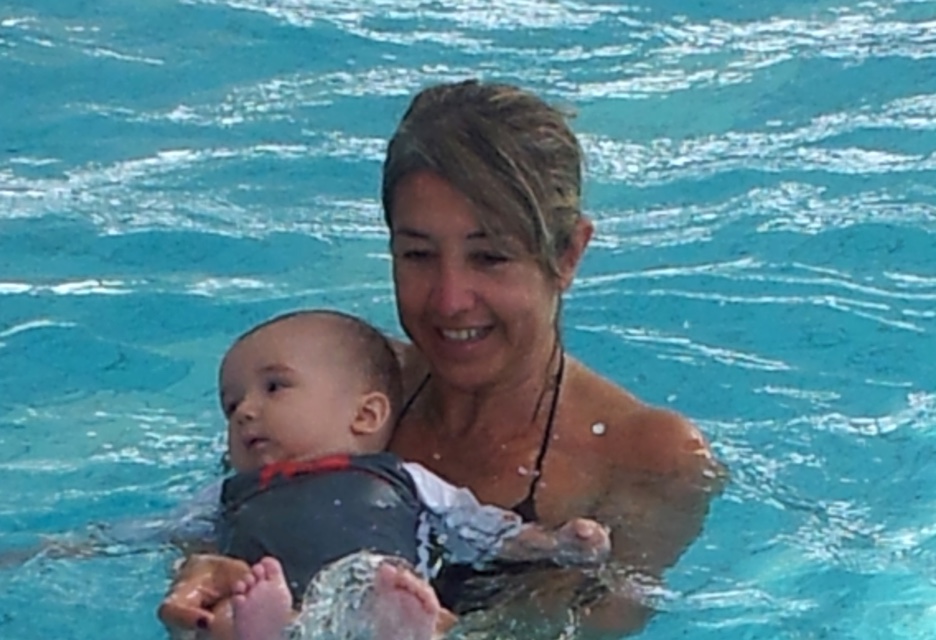 Aloha My name is Gisela Ricardi King. I am in my late forties. I have a Bachelor's degree in Secondary Education with a minor in Teaching Psychology. I then went on & obtained my Masters degree in Psychology at the University of Buenos Aires, Argentina. I am CPR/First Aid certified & have returned a clean background check. I am fluent in both English & Spanish. Previously in Argentina I worked as a clinical psychologist caring for children as well as adults for 6 years. I also worked 1 year as a counselor full time in a school for children with special needs. Since moving to Hawaii I have obtained my Substitute Teaching Certificate. For 3 years I worked on Oahu as a substitute teacher levels Kindergarten-Grade 3. My husband is an Architect, relocating us to many different countries for his work. I have babysat for children all over the world. While playing with my son (who is now 4 years old) at a playground In Hong Kong I got to know several families & began babysitting for a few of them who each had a baby & a toddler. In Argentina I cared for their baby from the time she was 1 years old until she began attending school when she turned 5. In Australia I cared for 4 & 6 ear old girls 2 times a week for a year. For fun I enjoy doing crafts (paper cut outs, puppets, collage, painting). I also like to bake, decorate, knit, read & role play. I have gotten involved in the Hawaii culture by joining the Lokahi Canoe Club & completed 4 consecutive Molokai to Oahu canoe races (38+ miles of open ocean paddling taking 8+ hours). The water currents between these islands are strong. I love the ocean & if permitted I would be comfortable taking your children swimming. I will be looking forward to having fun with your family!
Parent Testimonial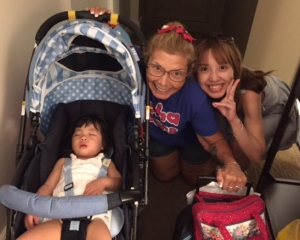 Our family arrived back home safely:) My husband and me were very happy to see Jackie and we really appreciate that she took care of Miyu! Thanks to her, we could have great time in Hawaii and Miyu had wonderful experiences. Miyu has been playing with the toys that Jackie gave her to take home to Japan. Jackie took cute pictures of my daughter while she was in her care. This is the picture that we took together on the last day! We would love to come back to Hawaii again soon and want Jackie to care for Miyu again :) We look forward to that moment! - Michiko
Kozy Toriano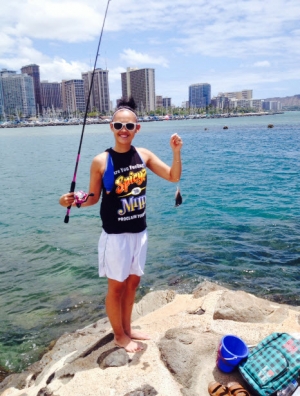 Aloha!! My name is Kozy Toriano from the Big Island of Hawaii. I moved to Oahu a few years ago in pursuit of my Bachelors in Psychology (obtained in 2011). Having many years of childcare experience from babysitting, sports camps and working 1:1 with students, I feel confident and comfortable in my ability to work with all type of youth. Since 2011 I have been working as a Skills Trainer with autistic kids ranging in age from 3-20+ years old. For 8 years I volunteered at kids softball clinics. I love sports, played volleyball, basketball, softball and track and field. I enjoy being outdoors! For 5 years I babysat regularly for a few families in my community 2-3 times per week. I am a very energetic and outgoing person who enjoys being around kids! I look forward to meeting your family!
Parent Testimonial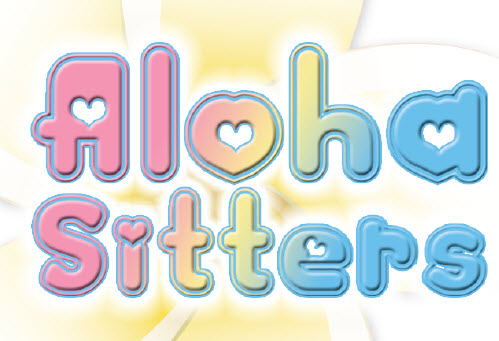 We loved Priscilla - professional and a credit to your company and herself – a warm loving person that if we could would steal from you in a heartbeat back to Australia. We are new parents and instantly felt comfortable leaving our little guy with her. We need more people in the world like Priscilla. Best regards, Danielle
Parent Testimonial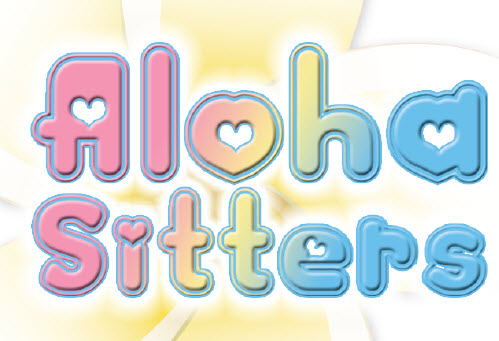 I just wanted to say a huge big thank you for your beautiful babysitter Renee. We have just had her for the 2nd night look after my very much of a mummy's boy and my daughter and she has done the most amazing job ever!!!!! She was early to both evenings, came with a car full of appropriate toys and games both evenings. Although my children did get upset when I left I knew they were both in very good hands Renee even left a little gift for them in the morning. I was after a mature, energetic, trustworthy, fun and most importantly loving babysit and Renee is all of this and a lot more . I would highly recommend Renee to anyone. Many thanks for this service. - Angela
Jaimee Dinovo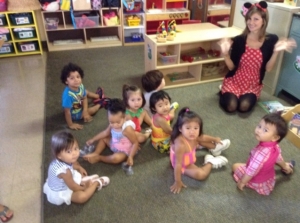 Hello! My name is Jaimee. I was born on Oahu and have lived here most of my life. I have a degree in Early Childhood Education from the University of Hawaii and I am working towards earning a Masters in Education. I have been working with children of all ages and learning abilities for over 14 years. I am a Lead Sitter for Keiki Sitters, which means at their group childcare events I'm responsible for as many as 20 children and must follow an educational activities agenda the promotes character growth, resiliency & emotional intelligence. I am currently on my 10th year as a full-time teacher at The Early Education Center of Seagull Schools. I am the lead toddler teacher for our 18 month old program where I have a class of ten children ranging in ages from 18-36 months. I am first aid and CPR certified and I am a confident swimmer as I worked for a year as an open water lifeguard. I am a Ho'olaulima No Na Keiki Award nominee (Working together for the children) which honors early childhood professionals for their commitment to provide "a safe, stimulating and nurturing environment" for children, from birth to 8 years, to grow and learn. When I'm not working I enjoy hiking with my adopted dog, Arya. I look forward to working with your family soon!
Sonya Purba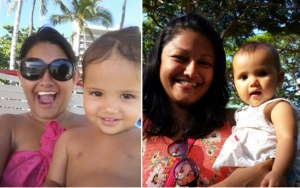 Aloha! My name is Sonya Purba and I am originally from London, England and raised in Honolulu, Hawaii. Living in Hawaii my entire life gave me the opportunity to frequent beaches and enjoy the outdoors. I obtained a B.A in Journalism from the University of Hawaii Manoa and a MA and licensure in Elementary Education from Chaminade University. I currently work as a third grade teacher for the Department of Education here in Hawaii and have a private tutoring business where I work one on one with students in various subjects. I have a passion for the education field and have over 15 years of experience in teaching, babysitting and working with special needs students. For 10 years I had the opportunity to work privately for a family where I cared for a special needs boy with autism from when he was 8 to 18 years old. With that experience there have been many more wonderful experiences I have had working with students in various settings. When I am not in the classroom I love spending time volunteering for Special Olympics Hawaii. I have a love for traveling and cooking and have had the wonderful opportunity to see many places around the world. I feel like experiences such as visiting India, Cambodia, Russia, Italy, Japan and many other places has molded me to be who I am today. I look forward to working with your family one day!
Diane Brandon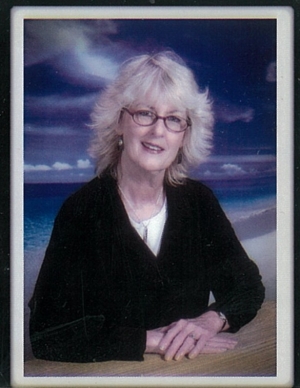 My name is Diane Brandon and I am a former preschool teacher, mostly at Kamehameha Schools (a unique school set-up by the late Hawaiian Princess for people with Hawaiian blood to attend for free), and have taught 3 to 4 year olds in Preschool for 25 years. I have also been a parent educator and have tutored younger students. I have provided nanny services for families, many of them military, caring for children from newborn to 12 years of age. I have done care through two different nanny services. My graduate education has been in Early Education and Child Development. I love doing both active and quiet activities with children. I really enjoy reading and belong to my local library book club. I also enjoy playing board games and seeing my daughter, who lives in WA as often as possible. She has also taught preschool and is currently a professional, full-time nanny.
Parent Testimonial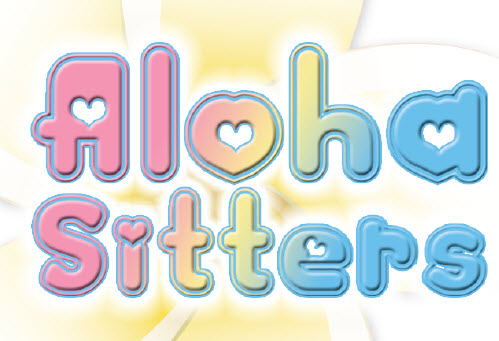 We had Jena babysit a couple weeks ago while at Aulani Hotel. Just wanted to say how much we appreciated your help especially last minute! You were really great. Also, Jena was really lovely, professional & great with the kids. It was great how she brought a big bag of goodies to occupy the kids – paper, crayons, books and all sorts. Though they didn't need it much since they played outside and in, it really eased my mind to know they would be well occupied and kept happy. She kept us updated (sending a lovely picture too) and handled any situation that came up just fine. We had an amazing time on our dive – without a worry about the kids. Thanks so much for all! - Dionne
Parent Testimonial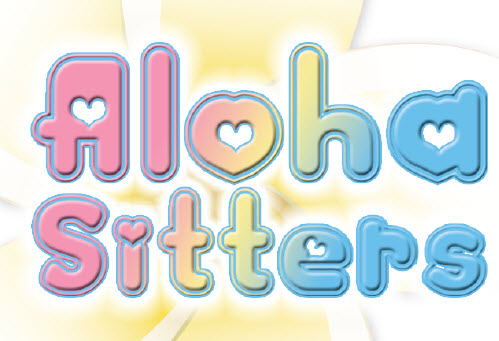 My family and I visited Honolulu for a week in June. We were there mainly for Work but brought our kids (2 and 11 years old) with us. Annette was our babysitter and was wonderful. My two years old son is not easy and usually doesn't like to stay with people he doesn't know. Nevertheless, Annette did a great Job, she brought toys and took them to the playground. She took care of all the details like changing diapers on time, food, drinks, sleep. At the end she always gave me a written paper of the things they did and at which time, which I absolutely loved! My daughter although she is older had a blast with Annette. We would certainly recommend Annette to anybody looking for a calm and trustworthy babysitter. We hope to come back to Honolulu again. Thanks you very much for your help. Best regards, Margarita
Carly Albert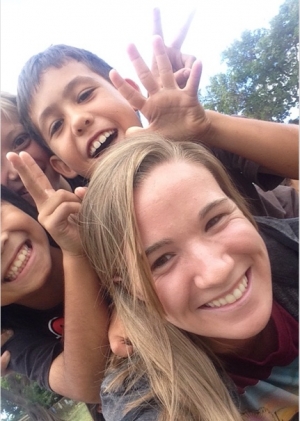 Hi! My name is Carly, I am currently studying Elementary Education at the University of Hawaii Manoa. One career aspiration I'm considering right now is to be a Special Education Teacher. I cannot wait to one day to have my own classroom and get the chance to connect to a group of students and get to work with them for nine months straight. During High School I volunteered for 2 years at my church working in the first and second grade ministries. I also observed a fourth grade class my senior year of High School and helped out with different science experiments and their reading skills. I was an A+ aftercare leader for one year at Hokulani Elementary School. I worked with the third graders. I helped out with their homework, and played games with the kids and on longer days did arts and crafts with them. I have several families in my neighborhood that I babysit for regularly. Their children are ages 2-10 years old. I am adventurous, outgoing and filled with happiness. I grew up with a pool in my backyard and have watched over many kids while swimming. I can play beginner ukulele, I love to do arts and crafts and I'm good with helping out on homework and reading stories. I am looking forward to meeting you & your family!
Parent Testimonial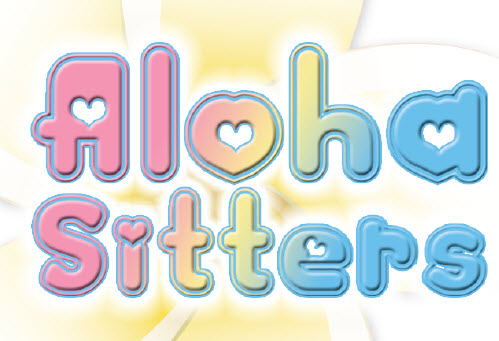 Thank you for your assistance with child care during our stay at Waikiki. Zipporah was an outstanding sitter! I trusted her and she was gentle and patient with my kids. The boys loved her. Mahalo, Erika G.
Ashlie Provost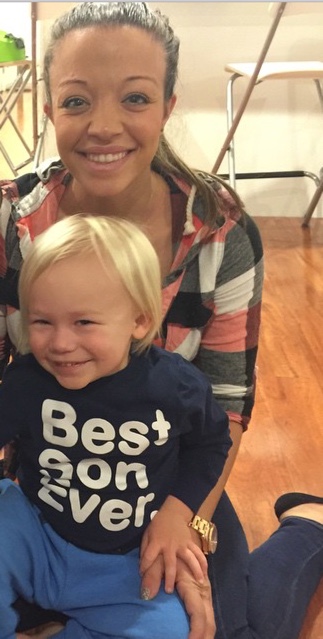 My name is Ashlie. I obtained my degree in Elementary Education & In December of 2013 I received my Master's degree in Instructional Leadership, here on Oahu at Chaminade University. I chose this major because from the time I was 14 years old, I would babysit the children of my family's friends and also spent a lot of my time watching over my younger siblings. I really had a love for spending time with and helping children. While in college I worked at an A+ program for one year working with 4-6 year olds after school 5 days a week. When I stopped working for that program I was working more hours in various classrooms (grades K-4). During this time I helped tutor students, helped the teacher with various tasks, and observed different lessons. I graduated with my Bachelor's degree in May of 2011 and I began teaching 5th graders in July of 2011. I spent two years in a 5th grade classroom before moving onto 6th grade, where I have been for the past two school years. I enjoy being around children and have a lot of experience teaching and caring for children. Many of the times I had to babysit were times when I was at the pool or the beach and I had to monitor up to three children in the water. Most recently I have cared for many young babies at Keiki Sitters group childcare events - I am very comfortable caring for this young age. My hobbies include working out, hiking, going to the beach and promoting healthy living.
Lillian Konttinen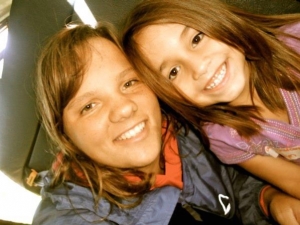 Aloha! My name is Lillian Konttinen, but I go by 'Lillie'. I am currently studying Elementary and Special Education at The University of Hawaii at Manoa. I have always wanted to become a teacher. I have worked at a pre school for about six months caring for ages 4-6 years old. I also worked at a middle school classroom with Autistic kids. I am a very strong swimmer & have an abundance of experience keeping kids safe in the pool. Growing up, I was on the swim team from ages 4-19 years old, and have played water polo collegiately. I worked as a pool monitor, keeping an eye on the kids who came to swim, 3-6 hours a day, 2-3 times per week during the summers and on Holidays. I also worked as a swim instructor in the summers for ages 2-13 years old. I taught swim lessons 3-4 hours Mon-Fri for 2 years. I love to volunteer. I volunteered at a YMCA as a camp counselor for a summer, Monday through Friday, having fun with kids ages 4-11 years old. I also volunteered at a horseback riding ranch for three years (100+ hours) in high school. I volunteered every Saturday, leading special needs children ages 8-15 years old on the horses. In Hawaii, I love spending my free-time hiking the mountains, and snorkeling with turtles. I love being active, but also love sitting down with a good book. I am currently learning to play the ukelele. I am able to communicate in three languages: English, Sign Language, and Finnish. I love to sing and dance. I'm an avid snorkeler, and body boarder.
Dana Hershman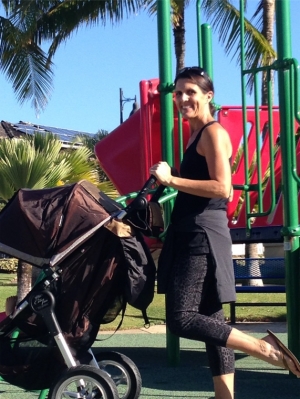 Aloha, my name is Dana and I have over 20 years of childcare experience in a variety of settings. I have experience as a nanny & baby-sitter ages newborns – 12 years. For 2 years I also taught dance to children ages 3-8 year olds. For 2yrs I even operated my own kids fitness business called, Fusion Fitness also catering to ages 3-8years. I have a degree in Dance, I am a certified Pilates Instructor (for over 20 years). For 4yrs I was a Physical Therapist and I am currently in school studying Physical Therapy with an emphasis on Pediatric Physical Therapy PHD. My career aspiration is to assist children with motor skill or neurological issues (learning physically/mentally). Connecting the brain & body together. Helping children heal & have a better quality of life. I love kids and interacting with them whether it be enjoying the outdoors at the park, reading, drawing or just spending time playing, dancing and exercising. I am an avid swimmer and love the water and spending time at the beach surfing, paddling and just swimming in the ocean. Thank you for your time. I look forward to meeting you and your family.
Raven Laroux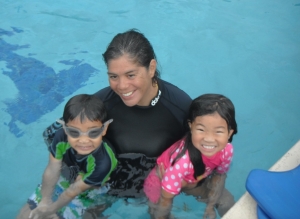 Aloha, My name is Raven. I am currently attending classes at Chaminade University to obtain my Masters in Education with Montessori credentials (grade levels Pre Kindergarden – Kindergarden). Over the years I have worked at several preschools teaching ages 3-6 years old. I am currently a full time Student Teacher at Star of the Sea Preschool. I have also been teaching swimming 1-3 times a week for 14 years for children as young as 18 months. I am lifeguard certified & have also been lifeguarding for 14 years, I supervise the swimming pool & private pool parties for all ages. I taught surfing 1 summer in Waikiki as well. I love being around the water. My passion is to be a Montessori teacher for ages 3-6 years old. I like working with young children both teaching swimming and in the classroom.
Anastasha Schielzeth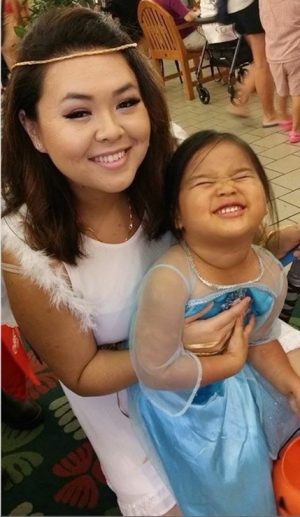 Hello! My name is Anastasha Schielzeth, an oahu native! I attended the University of Hawaii at Manoa and was a recent graduate of a B.A in Psychology with an emphasis on Child Development. I have worked in the early education field since 2011. Over the years I started off as a teacher's aide at the Early Education Center, later, a home visitor at Parent and Children Together (a non-profit advocating and implementing early childhood education for home base children), and currently, a Lead Teacher in a classroom for infant and toddlers. I am CPR and Lead Care Infant and Toddler Certified! I've worked primary with infants up until age 4 years, and worked with children with various learning abilities. I have also volunteered with Kapiolani Medical Center for Women and Children. I worked along side the child life unit, assisting with children from all walks of life, illnesses, and disabilities. I had volunteered with the children's hospital for about a year, the ages were mixed from toddlers to 18 years. One of my most memorable professional experiences was working with Parent and Children together, it was through working with the non-profit that I became an advocate, educator, and leader in serving low-income families and children in need of educational and family services. I can assure you through my professional and personal experience that I will be a great asset to your child's care! In addition, I love to go hiking, snorkeling, playing guitar, reading a good book, and taking portraits to practice photography. I look forward in working with you and your child!
Anathena Tuppein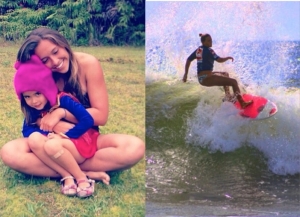 Aloha! My name is Anathena Tuppein, I am from the Big Island and currently I am going to the University of Hawaii at Manoa, my major is Sociology and I plan on becoming a Social Worker. Children have such beautiful hearts, they deserve the best of life and living in a fun, loving, and safe environment. Over the two years that I have been enrolled I have also taken various classes outside of my Sociology major, including sewing, painting, dance, and women studies. I am first aid, CPR, AED and lifeguarding certified. I've done the Jr. Lifeguard program for the County of Maui for 5 years and last year I was an assistant Teacher for the Program with ages 5yrs+. As an assistant one of my jobs was to teach the children how to save someone who is drowning in every situations. I have babysat for several families in the community – one family hired me to teach their 8 year old son surf lessons for 3 months. I have been competitively surfing for the past 5 years and currently I'm working at Manoa's Outdoor Education program as a surfing, kayaking, body boarding, stand up paddle boarding and hiking instructor. As an instructor, the safety of our participants is our top priority, before each excursion I go over ocean and environment guidelines and safety rules. I make sure each participant is comfortable in the water and if in need of any assistance, I am there to help. I also have a love for dance, painting, storytelling and writing. I've taken acting classes since I was kid and have always been in love with character and committing to the story. With voices, wardrobe and tools I make sure children will see the story come to life. I also have a love for brightening up someone's day, whether it be a hug or telling someone that everything is going to be okay, a little goes a long way. I believe being kind, active, loving, trustworthy and happy are the most important things.
Alison Kwak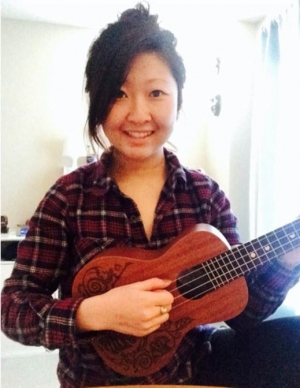 Aloha! My name is Alison. I received my bachelor's degree at Virginia Commonwealth University with a focus in Early Childhood Education and Elementary Education. I am CPR/first aid certified and am working toward my scuba diving certifications. I have been babysitting and working with children on and off since 2005. During my college education I spent 3 semesters working in 1st and 3rd grade classrooms. I prepared lessons for the whole class and got a chance to work with each student individually. After graduating I was a Substitute Teacher at a middle school with a mix of all kids including those with autism. I have babysat for many families in the community with children ages 1-11 years old. I also have experience with children with special needs such as autism, ADHD, learning disabilities and physical disabilities. My career aspiration is to either become a preschool Teacher or a Special Education teacher. I would also consider working toward having my own daycare or after school care/program. I enjoy outdoor activities such as hiking, biking and going to the beach. I also enjoy reading, music, and art. I look forward to meeting you all!
Kamila Soukalova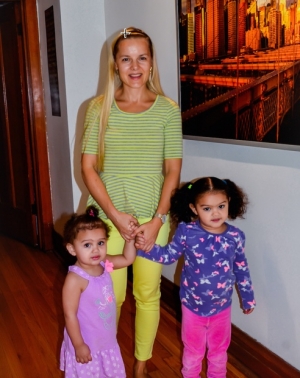 Aloha, My name is Kamila Soukalova. I was born and raised in the Czech Republic and am thankful for the opportunity to live in the USA, my home (for over 15 years now)! My Education took place at College of Dupage and Charis Bible College where I received my degree in Applied Science, but my love for children led me to pursue child-related work (and in the future I plan to obtain a degree in Early Childhood Education). My Career aspiration is to rescue hurting children around the world (i.e. Feed families across the world, build orphanages, assist the homeless & victims of domestic violence, etc). My professional childcare experience includes working as a full-time babysitter for one family for over a period of 15 years (and several other families as needed, within that time frame). I provided care for children between the ages toddler through teenager. I was in charge of everything from preparing meals, driving them to their activities, light house keeping, and creating daily fun activities for an educational & fun day! I used to volunteer at my church in the kids classroom ages 6-12 years old & I currently volunteer as a free childcare provider for families in crisis. I currently am employed approximately 20 hours a week for 4 hour shifts at a time accompaning a 4 year old special needs child to his preschool. I stick by his side to help him have positive interactions with the other children & continue his potty training. I consider one of my special skills to be that I connect with children easily. I really enjoy engaging little ones and interacting with youngsters, but what is most rewarding is seeing them have FUN (smile, giggle, learn, and simply enjoy their time-feeling that they are loved)... I believe children are gift from God and should be loved and nurtured in a safe environment!!! I am also CPR/First Aid certified and a trustworthy sitter who will ensure that your children have a great time while being safe and well cared for.
Parent Testimonial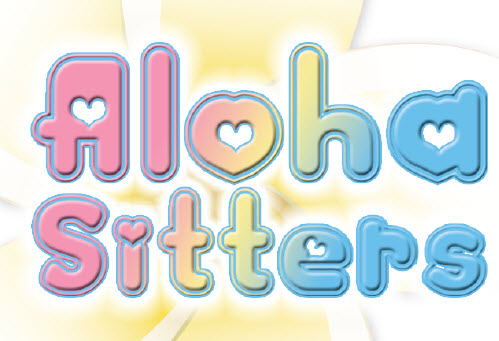 We had the pleasure of having Ashlie Provost babysit our kids in Hawaii. Ashlie was outgoing and engaging and our kids immediately warmed up to her. We had a 9 year old, a toddler, and a baby. Ashlie was fantastic in handling all three kids as well as being able to address each kids needs. We highly recommend her. – Mr & Mrs. Jindal
Parent Testimonial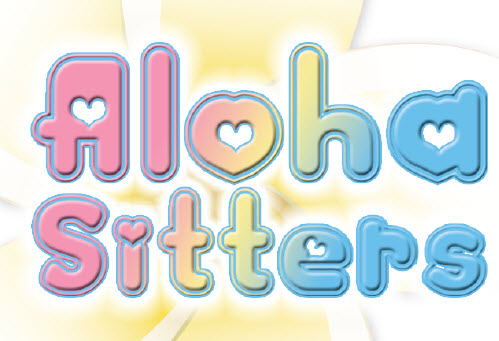 We had the pleasure of having Priscilla McClellan babysit our kids in Hawaii. Priscilla has a warmth and charm about her and our kids immediately took a liking to her. We had a 9 year old, a toddler, and a baby. She was flexible and responsible and took care of our children at different times of the day. We highly recommend her. – Mr & Mrs. Jindal
Parent Testimonial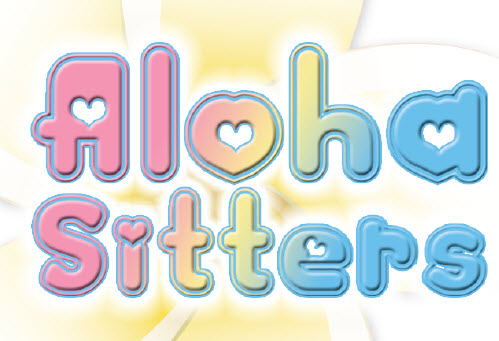 I cannot say enough about how amazing Kamila is. She was such a blessing to our whole family. My girls (and my husband and I) absolutely love her. What a wonderful person and childcare provider. Thank you for providing this service. We had to have a babysitter due to work functions and it was so nice to be able to leave our kids and have peace of mind. - Mr & Mrs Green
Brittany Pakele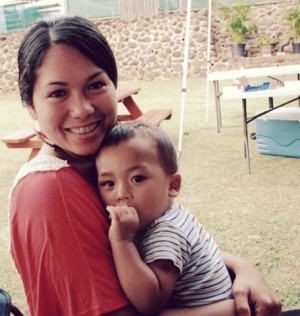 Aloha! My name is Brittany Pakele. I am currently a student at the University of Hawaii majoring in Pre-Medical with a focus on Children's Health, as my passion is to help children have the best potential development mentally, physically, and emotionally. My career aspiration is to be an Optometry Doctor with focus on children's vision. Learning and mental development is greatly related to vision. If children can't see clearly they have a hard time focusing and therefore a hard time learning. Helping children to obtain healthy vision may help them to have an advancement and better opportunities in school and in life. My professional experience in childcare includes employment through the YMCA of Honolulu's after school program for ages 5-11 years old. On some occasions I would care for a group of children, but mainly I worked one on one with a 6 year old autistic child for an entire year. For 2 years I babysat for a family with a 1 year old & 4 year old. For 1 year I cared for another families children who were 8 months & 5 years old when I first started. I also have been employed as a certified Lifeguard at the Wet N Wild adventure park. My hobbies include participating in homeless outreaches, specifically to help care for the children within Hawaii's homeless community, along with some yoga, paddle boarding, swimming, dancing hula, spending time with my family, and hiking. I also enjoy volunteering at my church's childcare ministries; Keiki Zone program (Ages 0-10), In the Mix Middle school ministry (Ages 11- 13), and Epic High School Ministry (Ages 14- 18). I have taught people how to dance hula & I know how to play the ukulele. I hope to be able to meet you and care for the needs of yourself and your family in the near future!
Parent Testimonial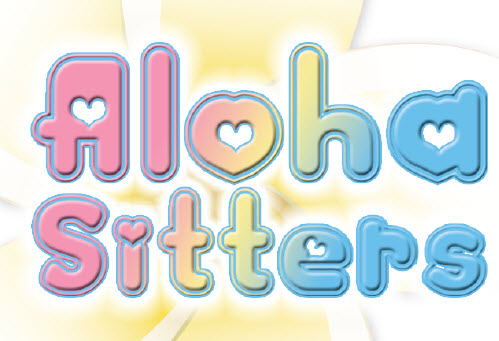 Renee Silva was great with my three year old daughter. She brought so many toys along with her, snacks & dinner, absolutely NO tv on, and left a few prizes for my little princess. She even helped my little one use the potty and dress her for photos at my sibling's wedding. - Taylor
Adrienne Copeland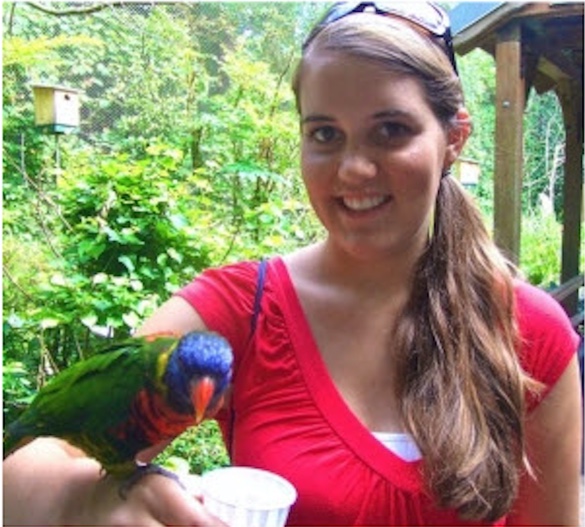 Aloha! My name is Adrienne & I am 27 years old. I am currently attending the University of Hawaii at Manoa working towards my PhD in Zoology; studying Marine Mammal behavior. I am an active sitter and provide crafts/games and fun excursions to go on. I love explaining all the sea creatures and animals at the aquarium & zoo. I was a lifeguard and children's swim instructor for 6 years and I love taking children to the ocean and the pool. I have many years of childcare experience, including infant experience. I am CPR and First Aid certified for both infant and child. I promise your child a safe, fun-filled day in my care.
Jena Ihrig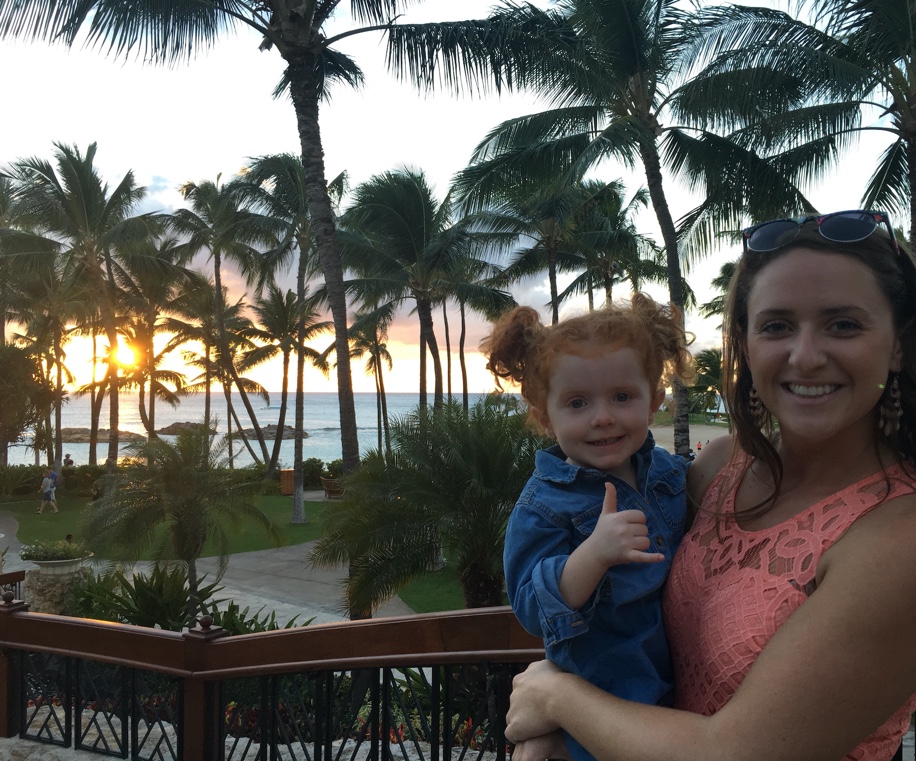 Aloha! My name is Jena. I have my degree in Early Childhood and Special. I am currently working as a Special Education Teacher. I have taught kindergarten, 4th grade and I'm currently teaching 1st grade. I am also planning on getting my Masters within the next year. I am one of seven children and have 13 nieces and nephews and hope to have my own family some day. Throughout high school and college, I worked at a child care center for 5 years. During my time there, I worked with children from 6 weeks old to 6 years old. I also nannied in high school for many different families. I have worked with newborns and children as old as 15. During college, I also worked with children and adults with disabilities for 2 years. Some of the disabilities include down syndrome, cystic fibrosis, and muscular dystrophy. I love to swim. I started in swim class when I was about 5 and was on my high school swimming team. I like to cook, play games, and LOVE crafting!
Annette Marie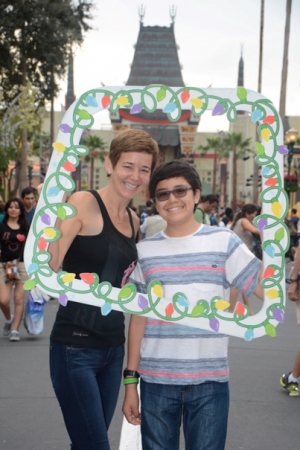 Aloha, my name is Annette! Originally from Canada, I have called Hawaii home since 1995. I began nannying back in the 1980's, working with children aged newborn to 14, as well as twins. For 10 years, I ran a non-profit benefiting terminally ill children, and I now volunteer to aid the homeless population in Chinatown. I have a number of certifications and credentials: a Citation in Nanny Training from Kwantlen Polytechnic University, a Certificate in Early Childhood Development and Care from Vancouver Island University, and Newborn Care Specialist training from Gentle Ventures Training Center. In my personal life, I am an active, energetic person who enjoys my roles as a mom. I see caring for children as a pleasure rather than a job; some of my favorite things to do with little ones are going to the park, reading books, blowing bubbles, swimming, and doing crafts.
Parent Testimonial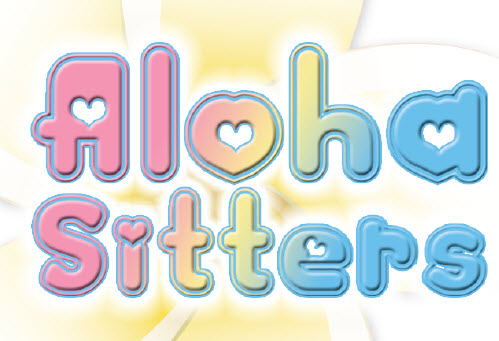 We were staying at the Ala Moana Hotel for a business conference and needed a sitter for a 1 yr old and 3 yr old for the day. We called Aloha Sitters and they send Kamila over. She was absolutely fantastic! We travel all over the world on business and she is by far the best sitter we have ever had! By far. Five stars. Thank you Kamila!!! -GF Garnes III
Patricia Lower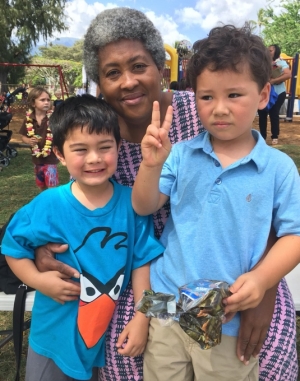 Aloha, my name is Patricia, but my friends & family call me Pat. I am CPR/ First Aid certified for infants and children. I started my education attending Hilo College, with a major of History. After transferring to U.H. Manoa in 1975, I changed my major to Horticulture and graduated in 1982 with a Bachelor of Science degree in Horticulture. I have been a full-time preschool teacher since 1988. I have used my Horticulture degree in our classroom, we've grown pumpkin seeds taken from the pumpkins our parents carved, We also do an earth day project and have grown a plant from sweet potatoes. I am currently employed as a Lead Preschool Teacher in Honolulu with 2-3 year olds. My teaching experience has included children with special needs, both learning and those with physical impairments. I have also been blessed to babysit for many of our families. I have several years experience caring for children as young as infants to school aged children in professional childcare settings, babysitting for families in the community, as well as caring for my own 2 children & 4 grandchildren. I was also a foster parent, receiving the child at 6 months old & caring for her until she was 2 years old. I love being a Preschool Teacher aspiration is to be the best teacher that I can be and to make a difference in my students and families lives. Next school year I will have a student who's mother was my student. I am looking forward to that experience. Activities I enjoyed doing with the children included, board games, puzzles, story telling and arts and crafts projects. In choosing me you will get a patient and dedicated sitter who is enthusiastic about working with children of all ages. I look forward to meeting you and your family!
Parent Testimonial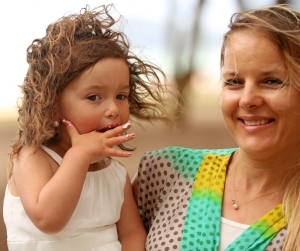 To whom it may concern: I would like to give my utmost praise to your company! To say we were pleased with the service Kamila provided would be an understatement. She was ALWAYS punctual, accountable, courteous, and above all...took care of my daughter as if she were her own. If it were not for Kamila, we would not have been able to get married or enjoy all of the experiences Hawaii has to offer. She was diligent in watching and caring for our daughter during our wedding ceremony and when we went on dates! I would also like to note how trustworthy Kamila is! We would provide her funds for Ava and her to buy food and for activities. She was accountable with the funds and only spent them on Ava; although we stressed this was not required. Kamila would bring her own food and make smart choices with the money we gave her for the day. Kamila is a kind, loving, trustworthy, beautiful soul. We wish she lived closer so we could see her more often. We love her and miss her dearly! We would love to be a referral for anyone interested in having her watch their kids. She is the best!!!! Thank you, Alicia Wichmann Note: Here is a photo from our ceremony. Seriously, Kamila was a blessing to our family!
Parent Testimonial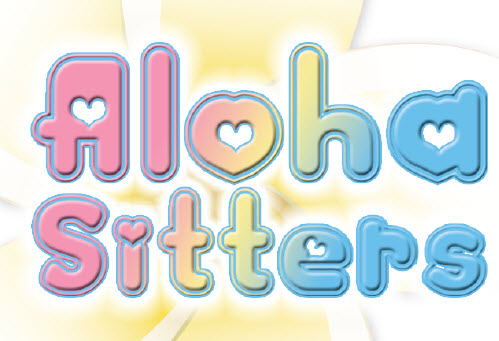 From the get go, Kamila was 110% committed to the welfare and happiness of our children. Both William and Sophia absolutely adored her and were devastated when our holiday came to an end. Kamila was enthusiastic and understood the individual needs of a 7 year old boy and a 4 year old girl. She was creative in the activities that she brought with her and not once was the TV turned on! Kamila was considerate and proactive and was able to inform us of local and free activities that she thought would interest our children including ukulele lessons and the local fireworks night. We had complete confidence that she would look after our children inside and outside of the pool and on several occasions sort other children from the hotel to join in on some team activities. She was always polite and courteous and very happy to do the night time routines including dinner, bath time and reading all number of books our children could get away with! We wish she lived in Australia and would have no hesitation in calling Aloha Sitters for her services if we return to Hawaii or recommending her to future families. She was a delight to have around and made our family holiday a restful holiday for both my husband and I. Thank you once again. Regards Mr & Mrs Reid